Having a question ? Contact us here.
 This exquisite katana represents a modern convergence of traditional craftsmanship and historical lineage, carrying forth the spirit of Japanese sword-making. Crafted in the Showa era, the blade is the work of Tachibana Munehiro, an accomplished smith from Yo Shu (modern-day Ehime Prefecture). Created in July 1987 at the behest of Ashitate Yasushi, the General Director of the Otsuki School of Swordsmanship, this katana evokes the strength and discipline of a time-honored martial tradition.
The katana's nagasa, measures 2 shaku 1 sun 5 rin (63.8 cm/ 25.11 inches), with a sori (curve) of 1.4 cm / 0.55 inches. Rendered in the iconic shinogi-zukuri style with an iori-mune and chu-gissaki, the blade features an ubu nakago, skillfully finished with kesho yasuri-me, and one mekugi-ana.


The The total length of the Katana is 93 cm (36,6 inches).
Munehiro's meticulous craftsmanship is on full display through the blade's Gunome-choji-midare hamon, characterized by a play of deep ashi and fine sunagashi, over a bed of tight itame covered in delicate ji-nie that contributes to a textured and vibrant landscape.
Tachibana Munehiro Background :
Tachibana Munehiro, whose real name was Toriu Hiromu, was born on September 5, 1925, in Ehime Prefecture. His sword smithing journey began in 1939 under his father Hiromasa's guidance, a student of the celebrated smith Takahashi Yoshimune. Munehiro thus carries the lineage of Takahashi Yoshimune, whose brother, Takahashi Sadatsugu, was the first to receive the distinguished title of "Ningen Kokuho" or "Living National Treasure." This lineage fostered many exceptional smiths, highly regarded for their work.
During World War II, in 1942, Munehiro further honed his skills in the Kokura Rikugun Zoheisho, an Imperial Army Factory located in Kokura city, Kyushu. Post-war, he transitioned to blacksmithing, crafting farming tools, before returning to his passion for swordsmithing in 1969.
Munehiro's sword displays the Bizen style of his lineage, featuring a florid gunome-choji hamon, a tight itame hada, and a commanding shape. The blade is housed in an elegantly crafted koshirae, featuring a gold foil, two-piece habaki, ensuring preservation and longevity of this masterpiece. Complementing the blade, the koshirae boasts a stunning gold and shakudo nanako tsuba, gold and shakudo nanako fuchi-gashira signed by Ooka Masatsugu, and matching gold and shakudo menuki.
Ooka Masatsugu was the third master of the Ooka school, who lived and worked in Edo in the early 1800s. As a branch of the renowned Hamano school, the Ooka school served the Owari Tokugawa family, thus adding another layer of historical significance to this piece.
This katana is not just a blade; it's a testament to Japanese tradition, meticulously crafted by a distinguished smith, and a reflection of the noble martial ethos of the Otsuki School of Swordsmanship. This blade carries forth an epic tale, intertwining history, lineage, and tradition with each passing cut.
View full details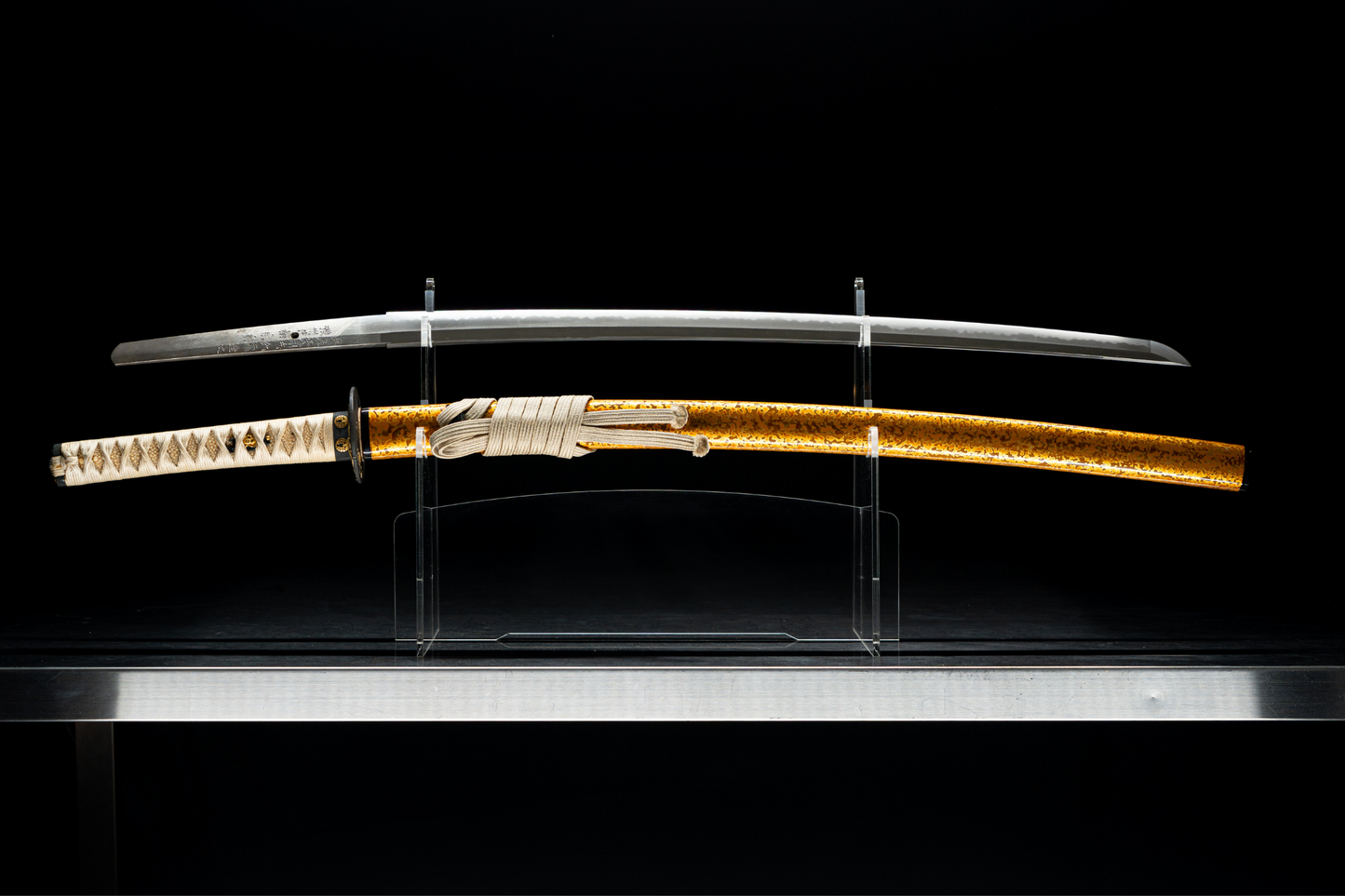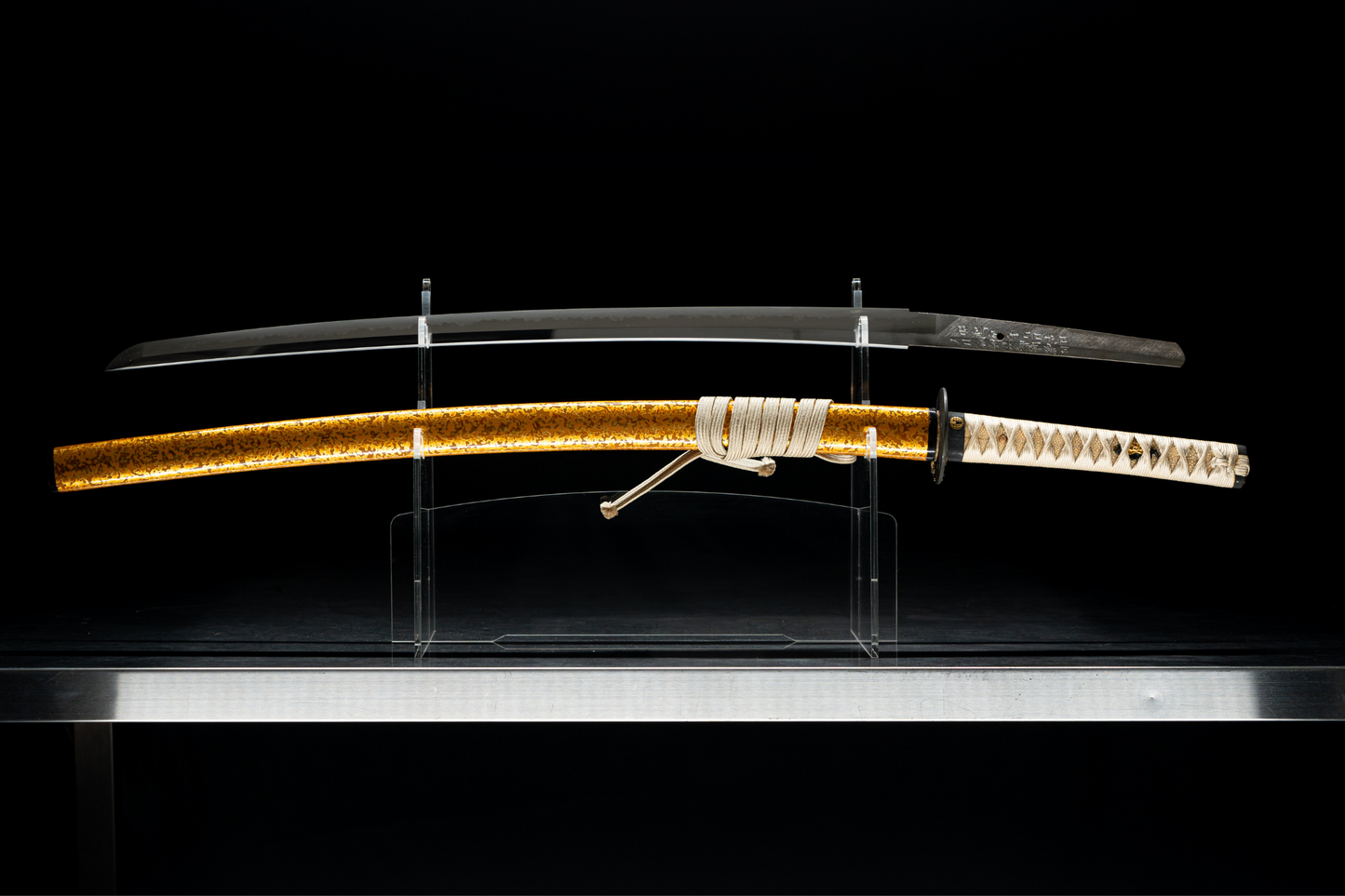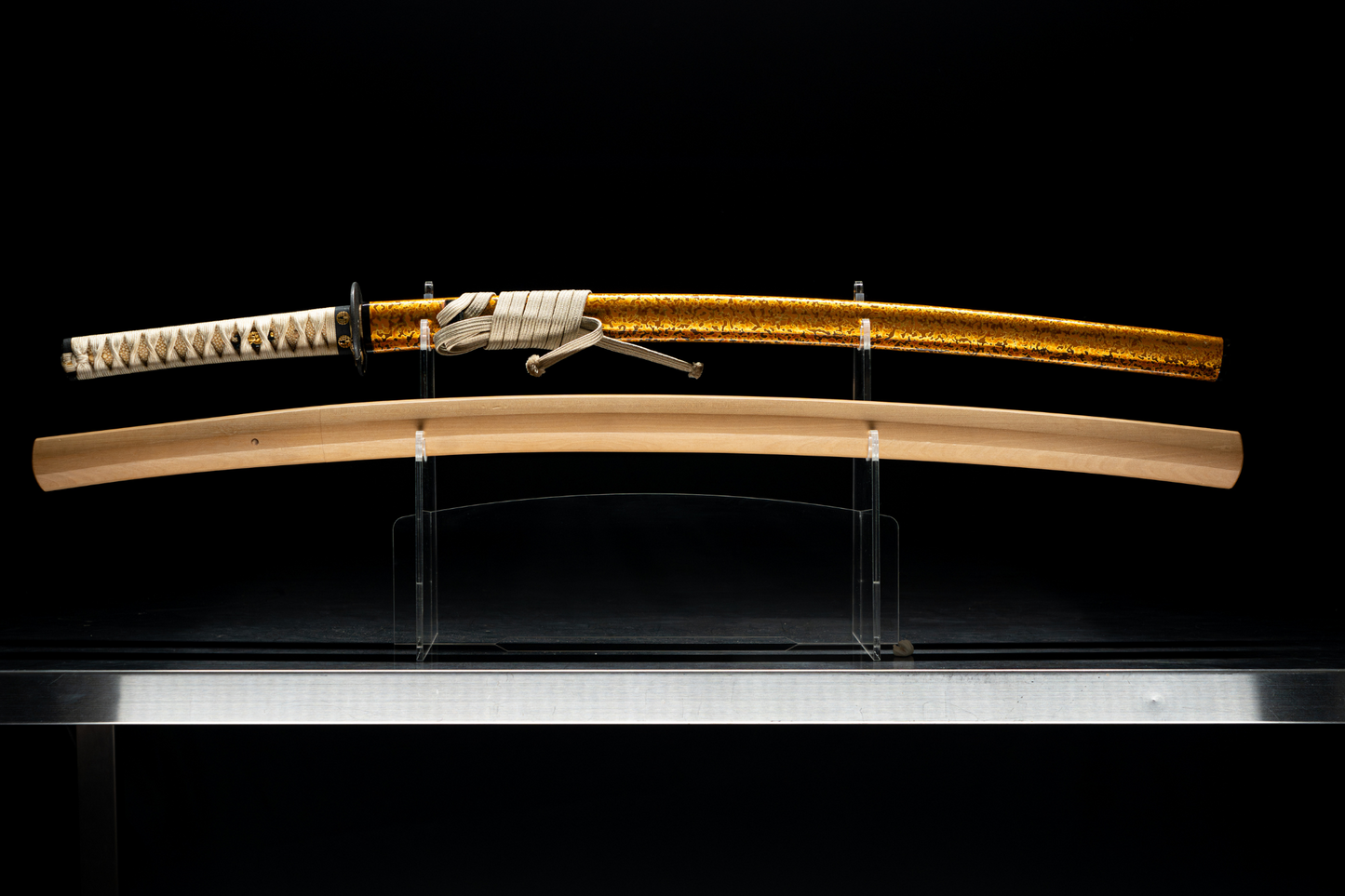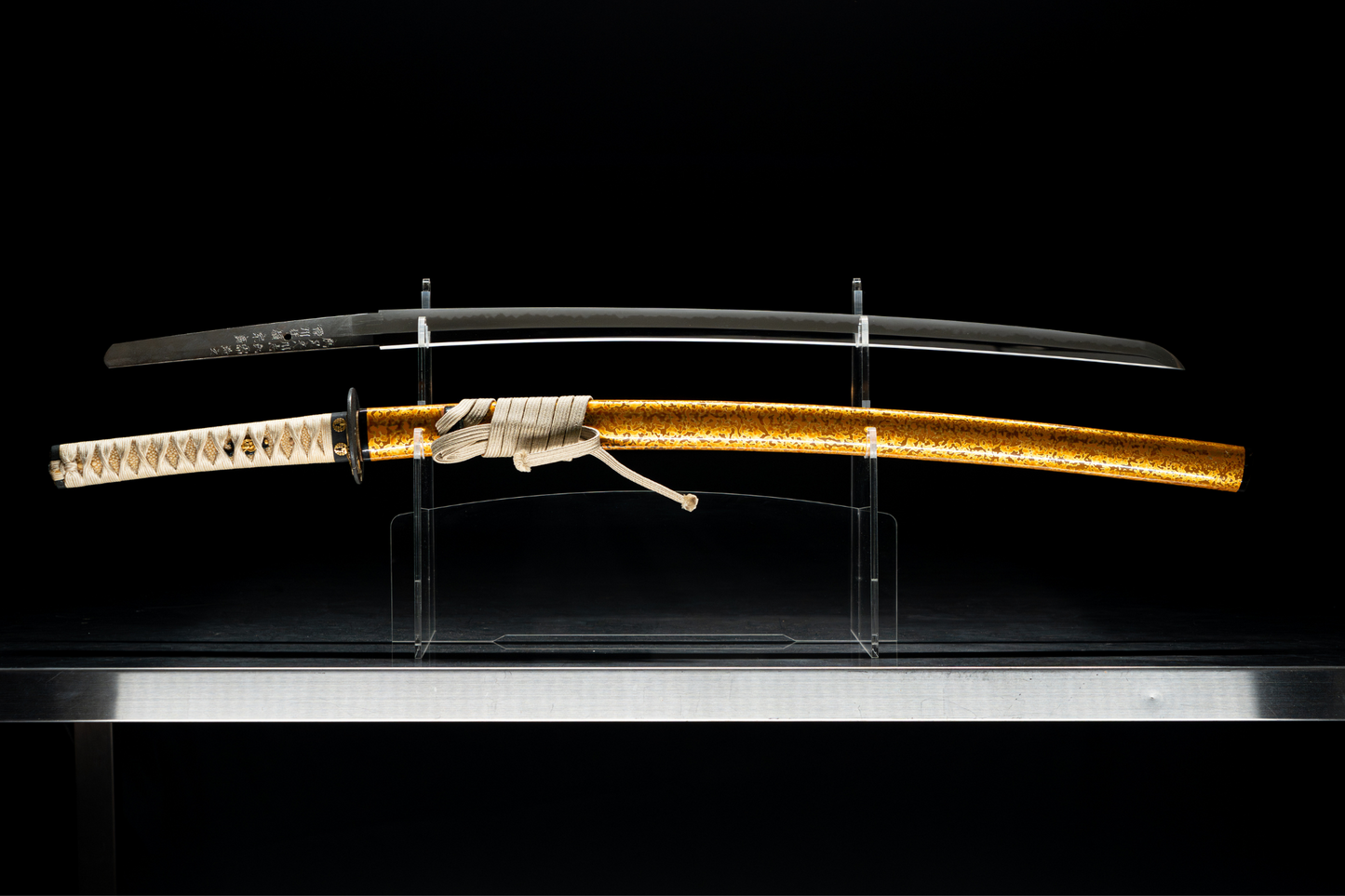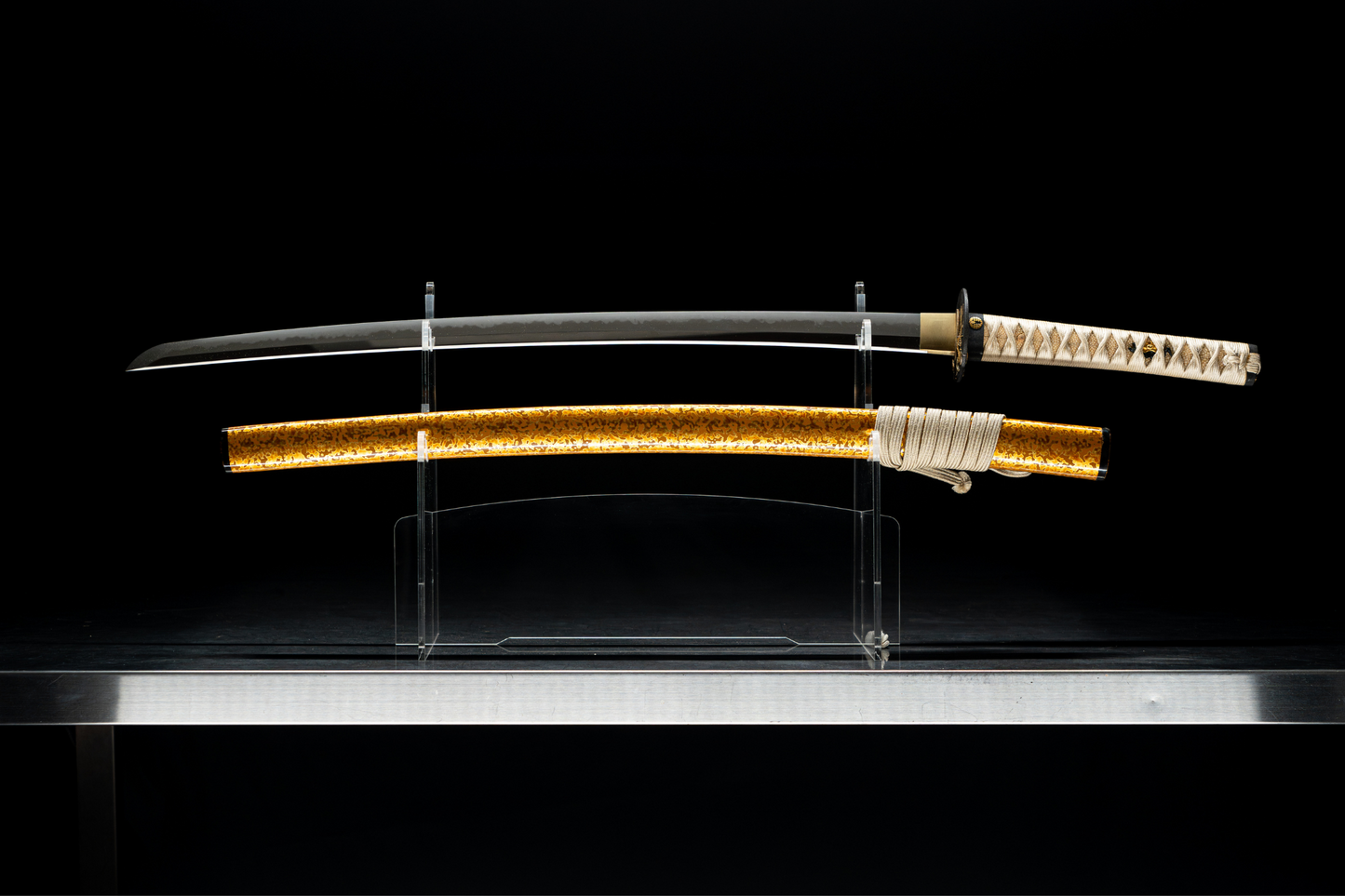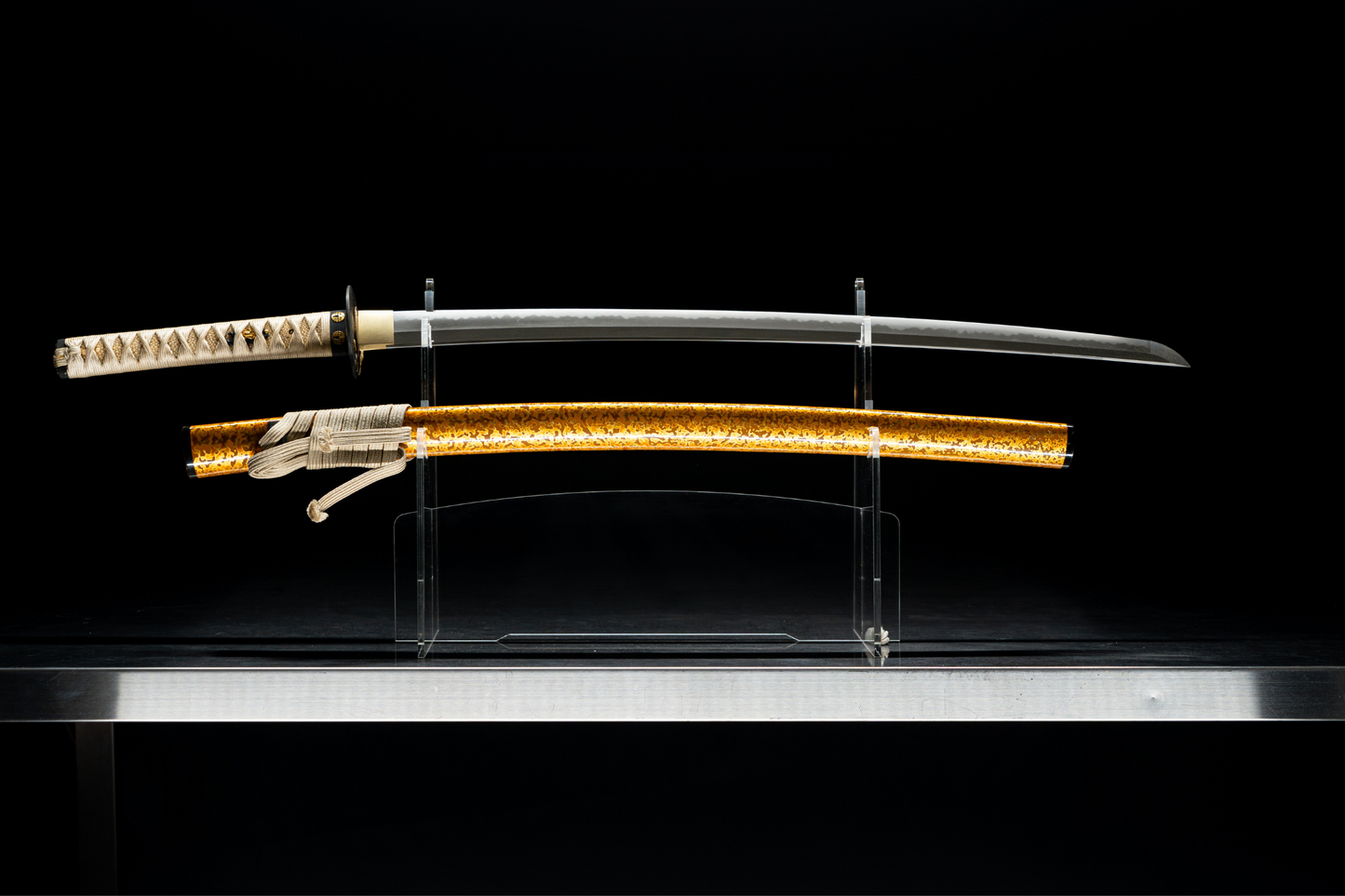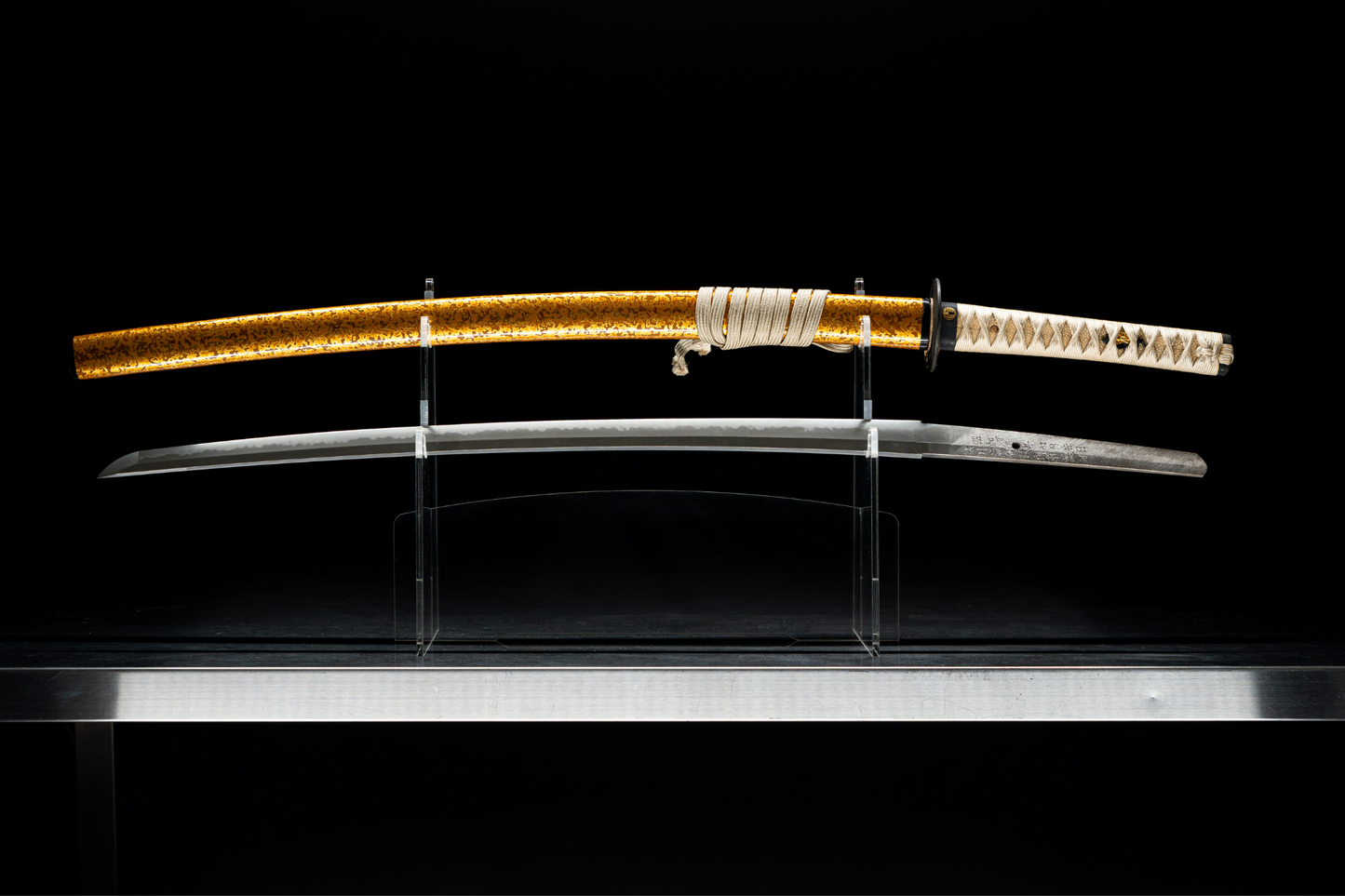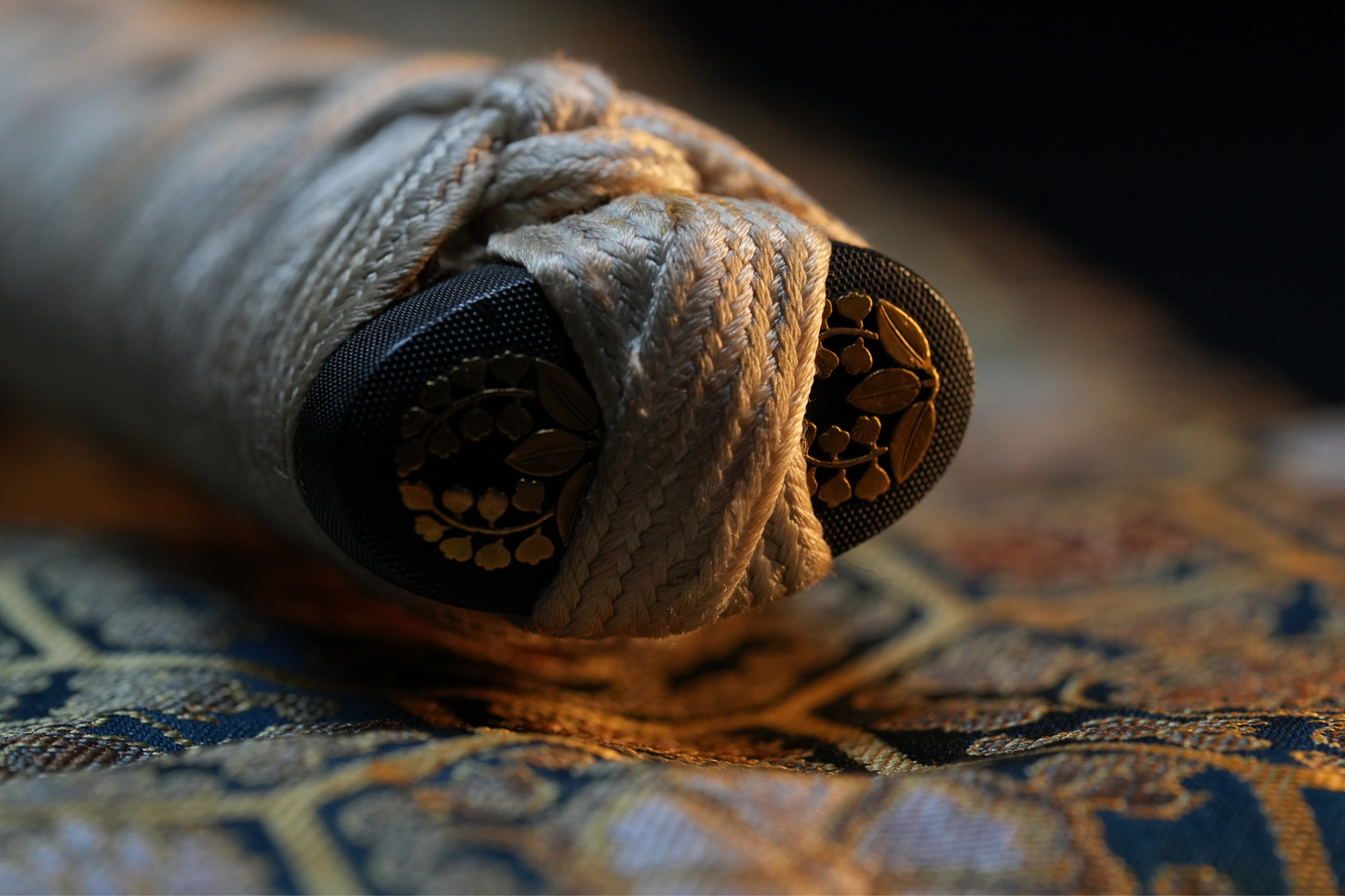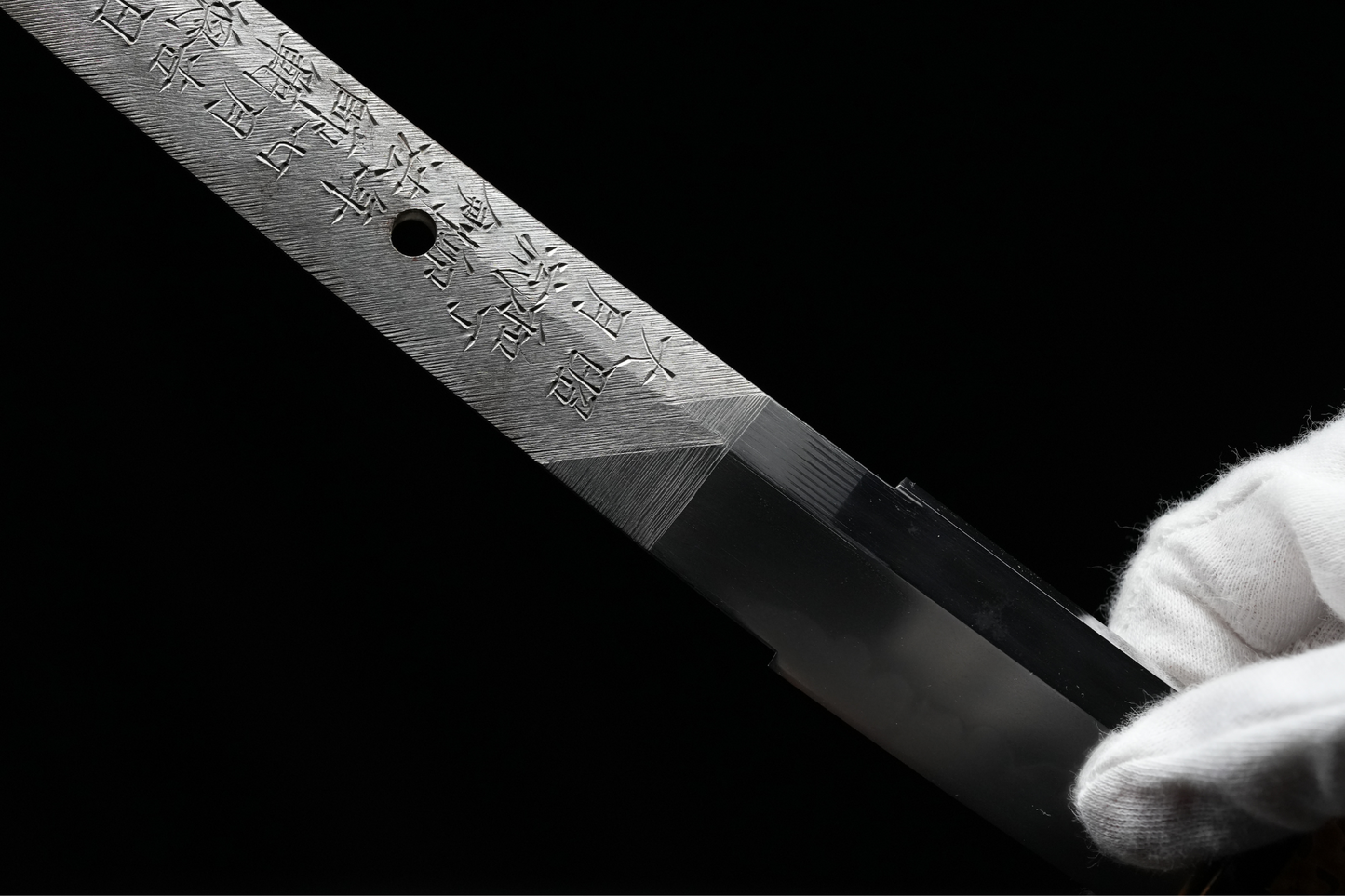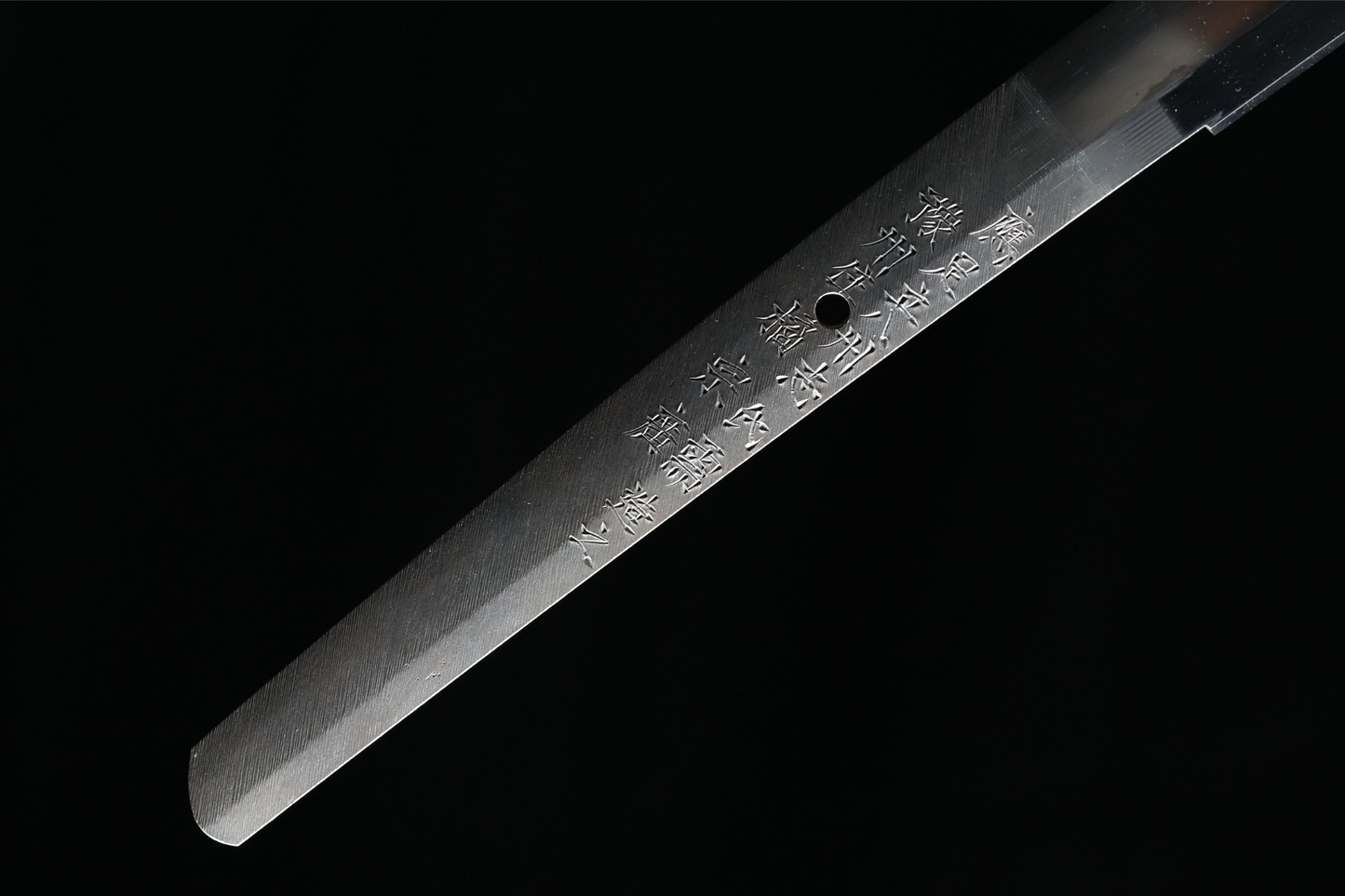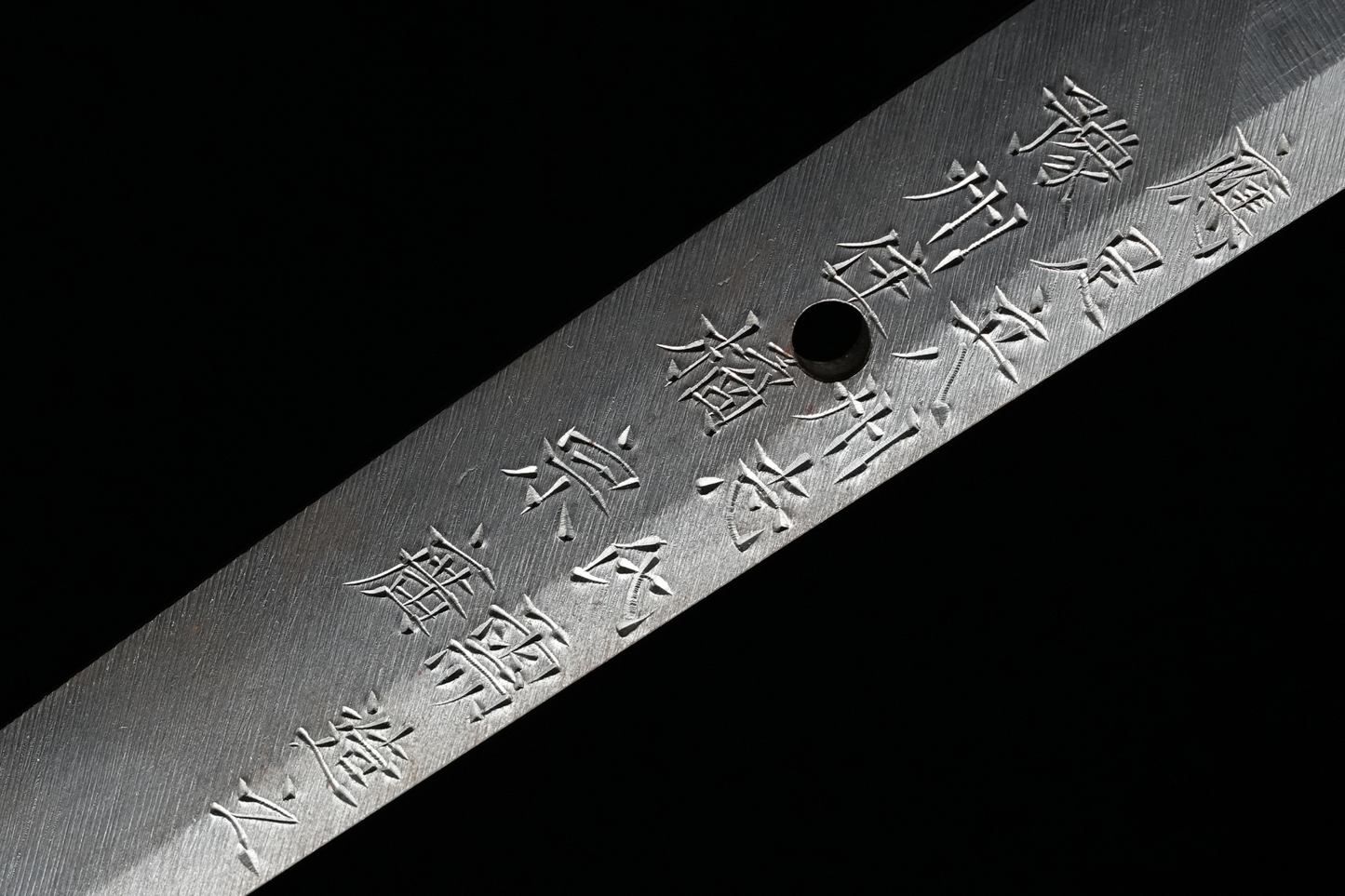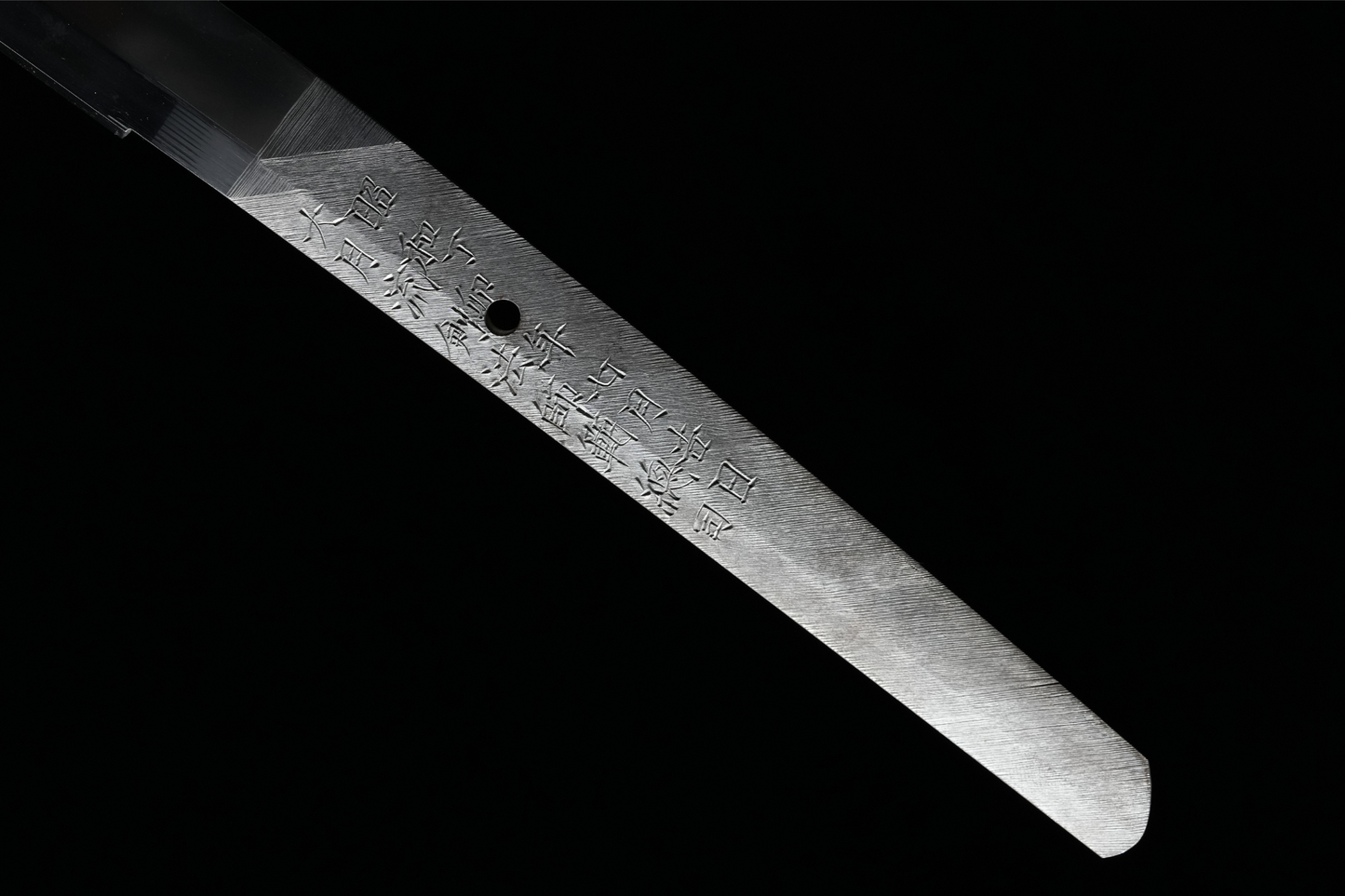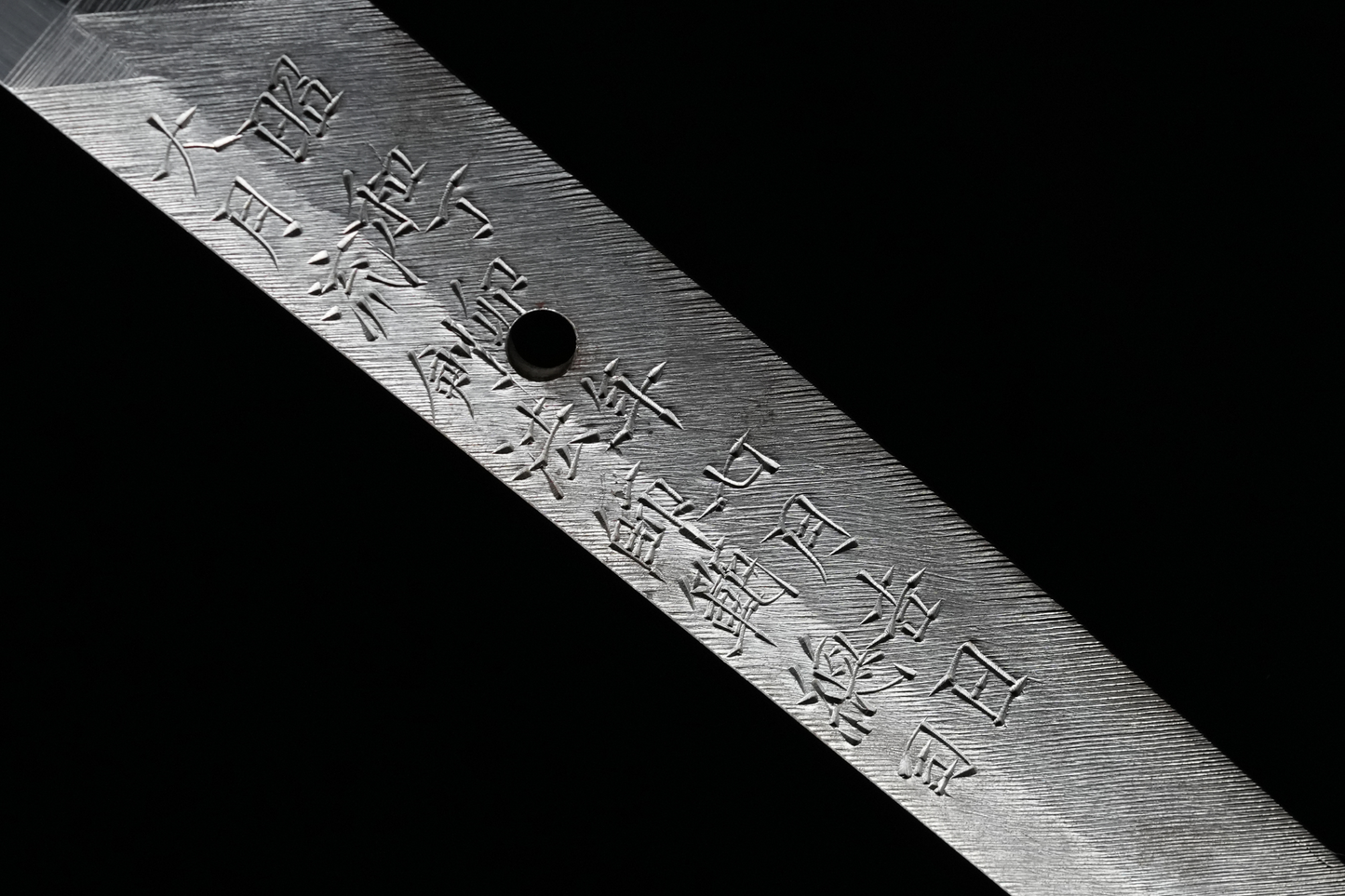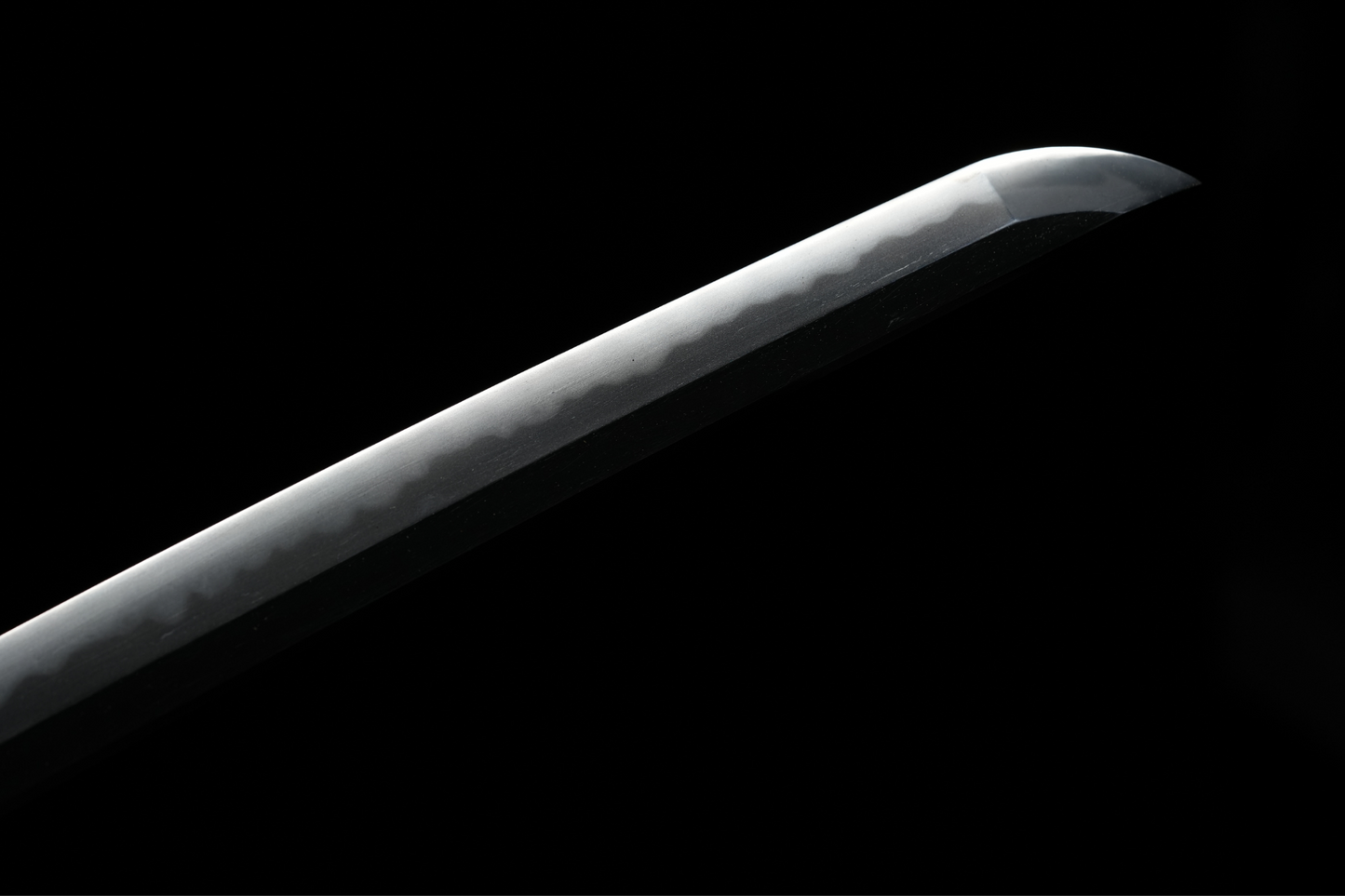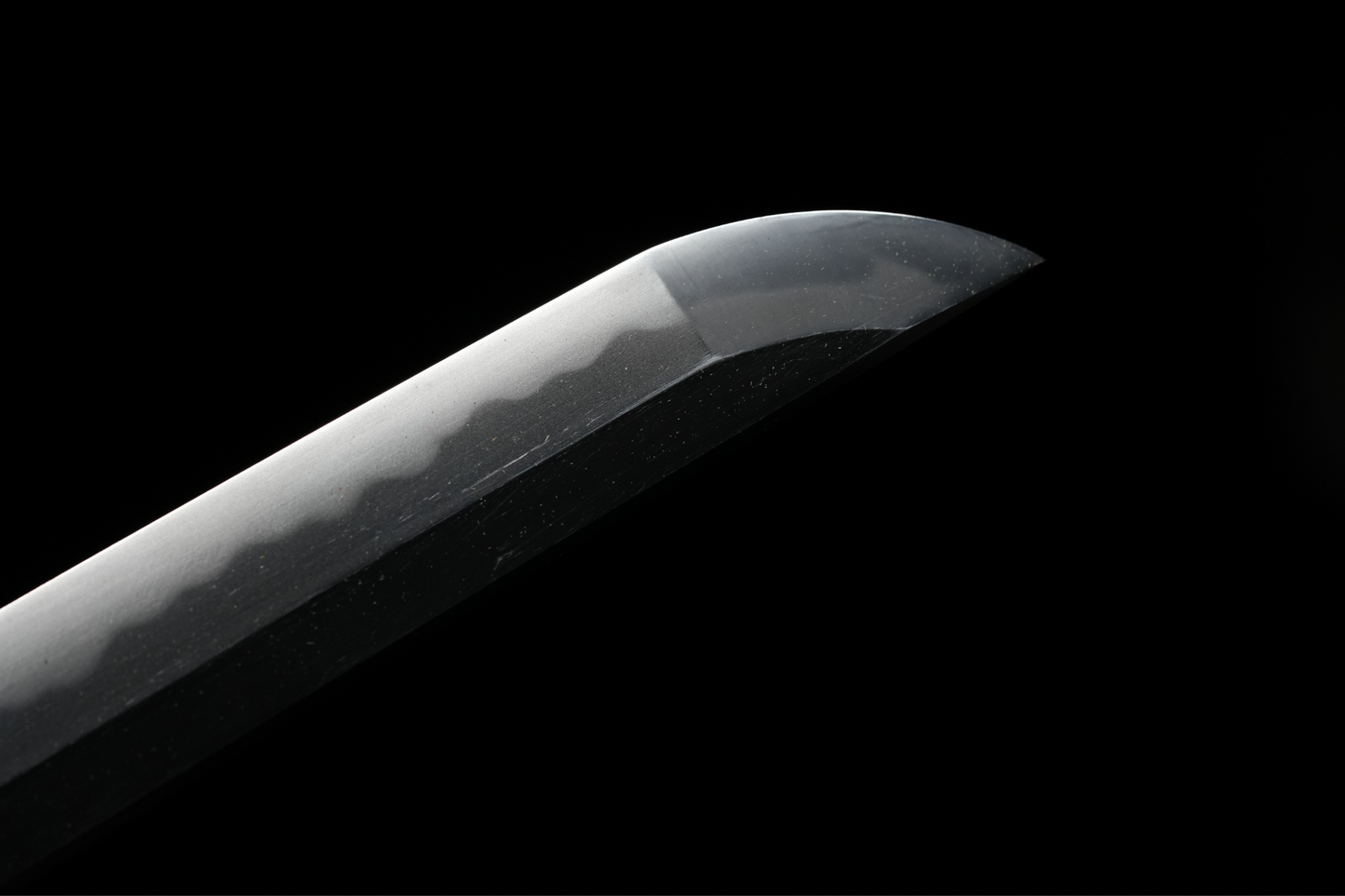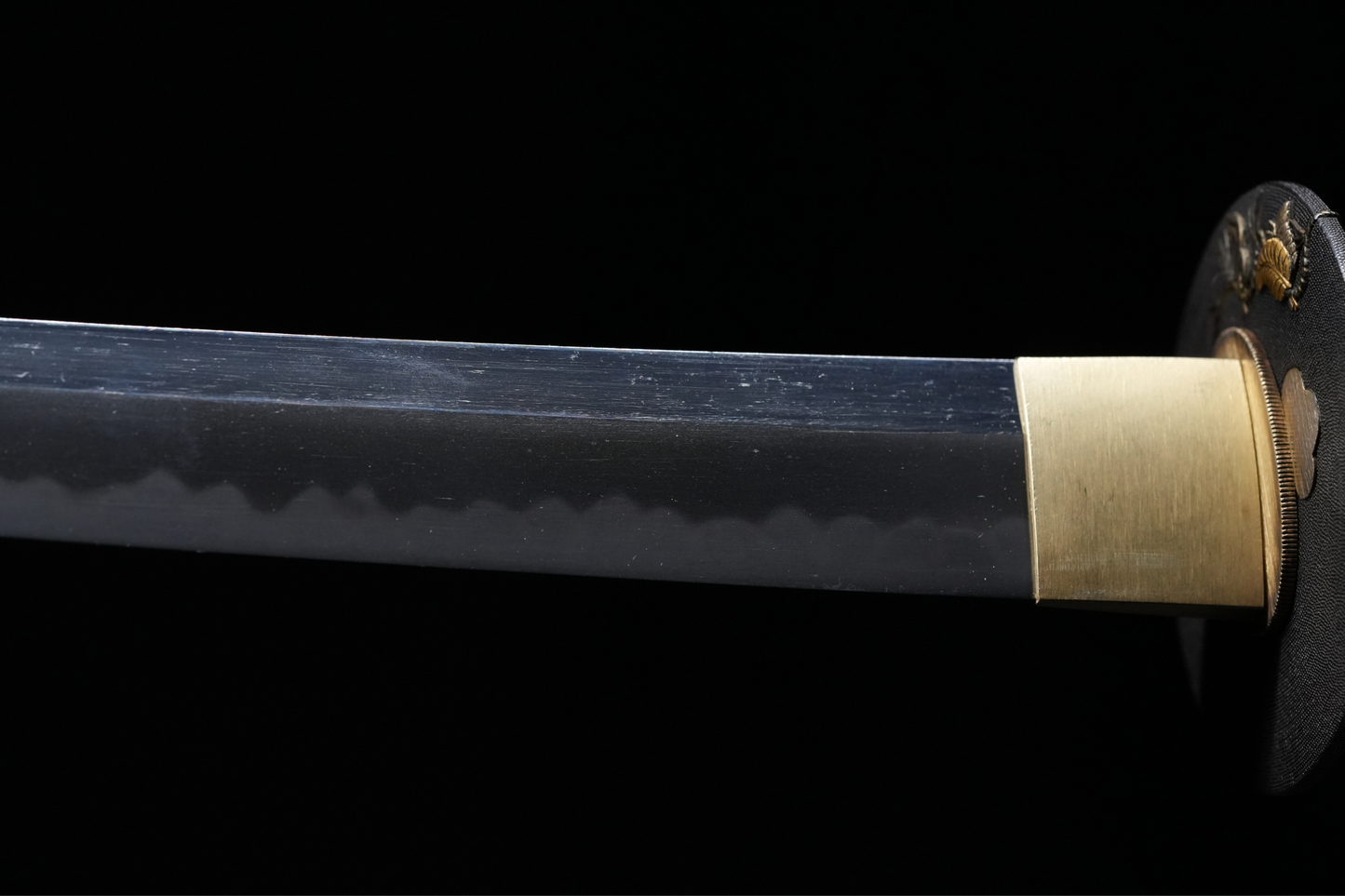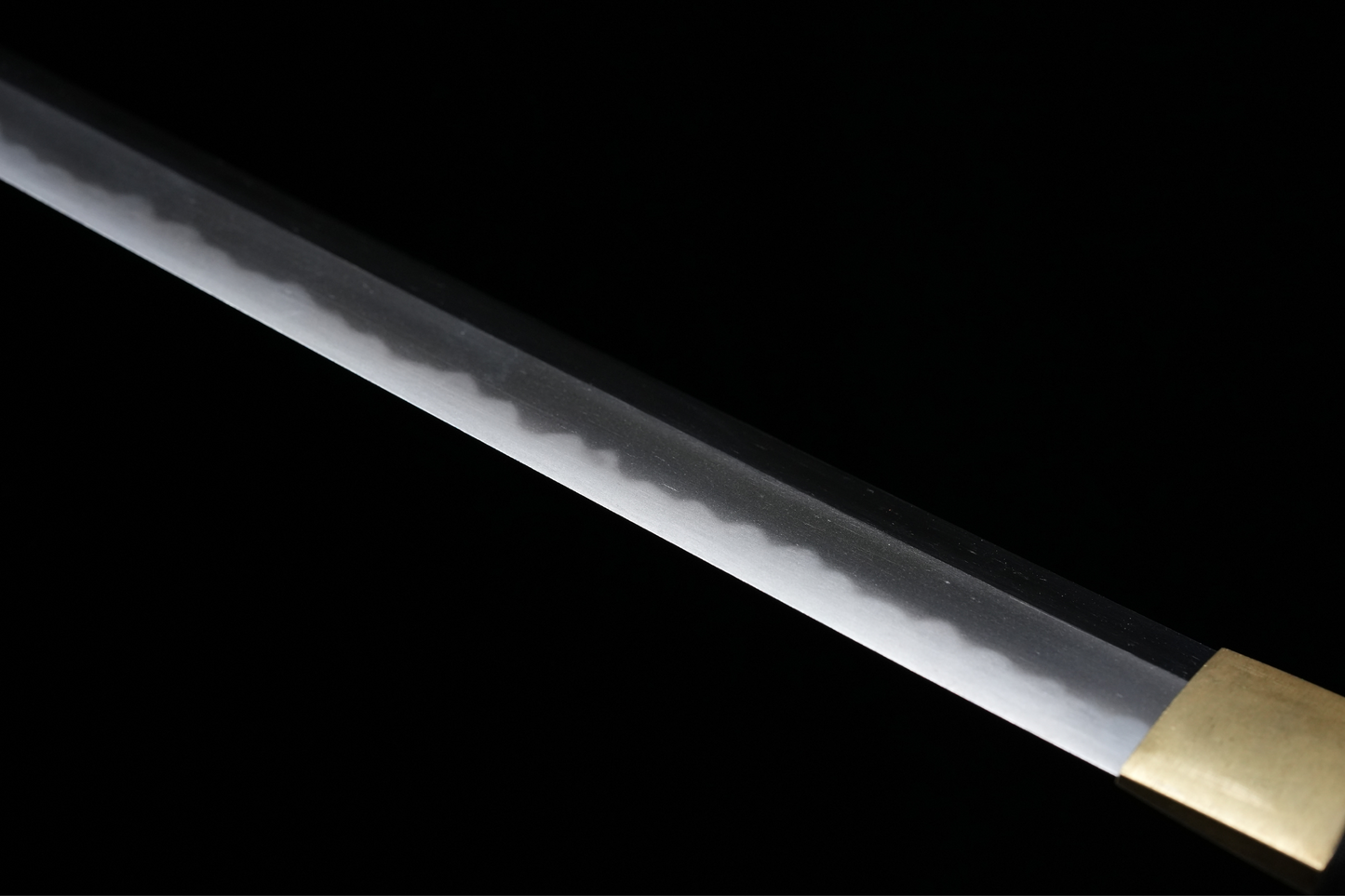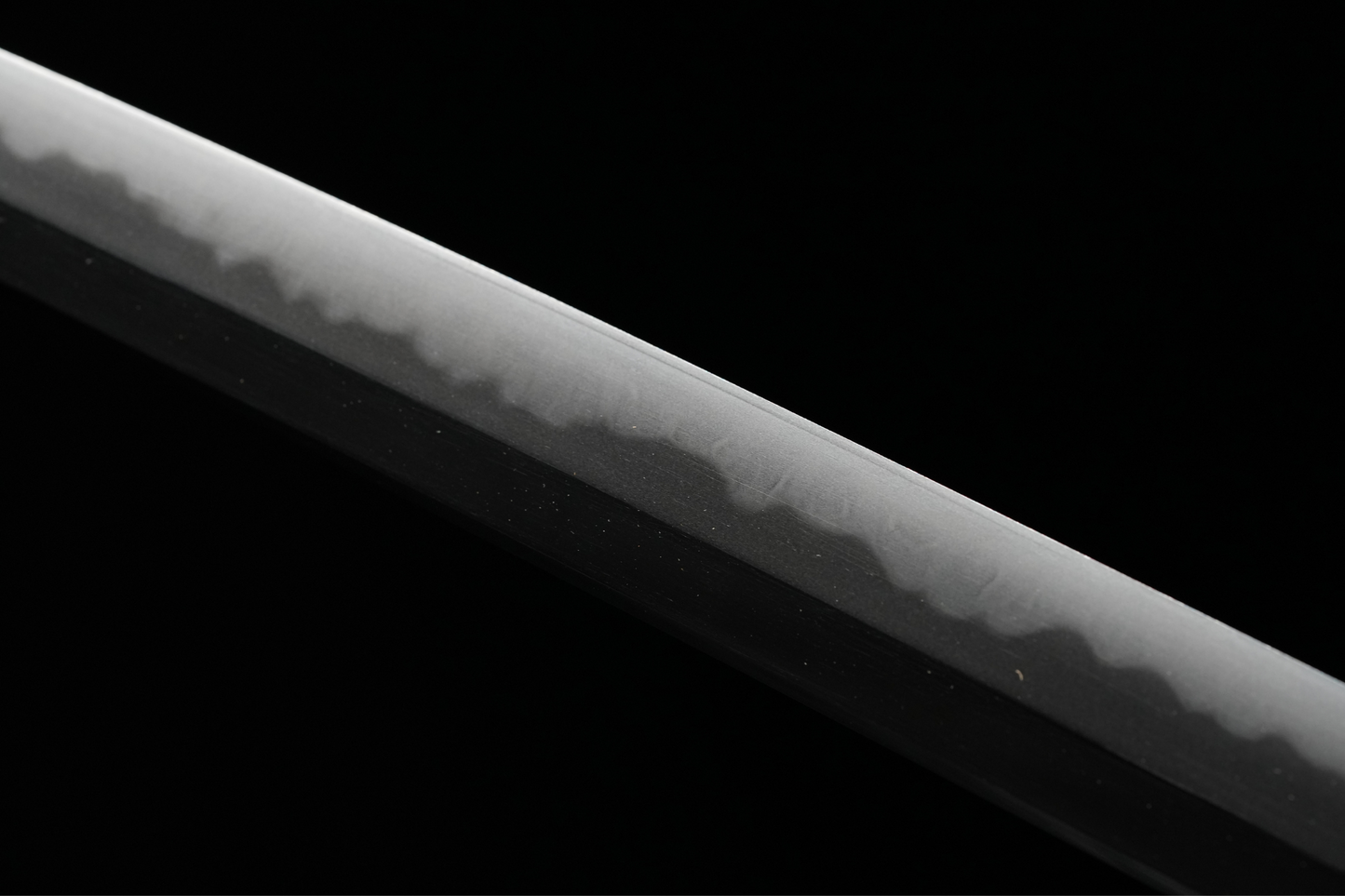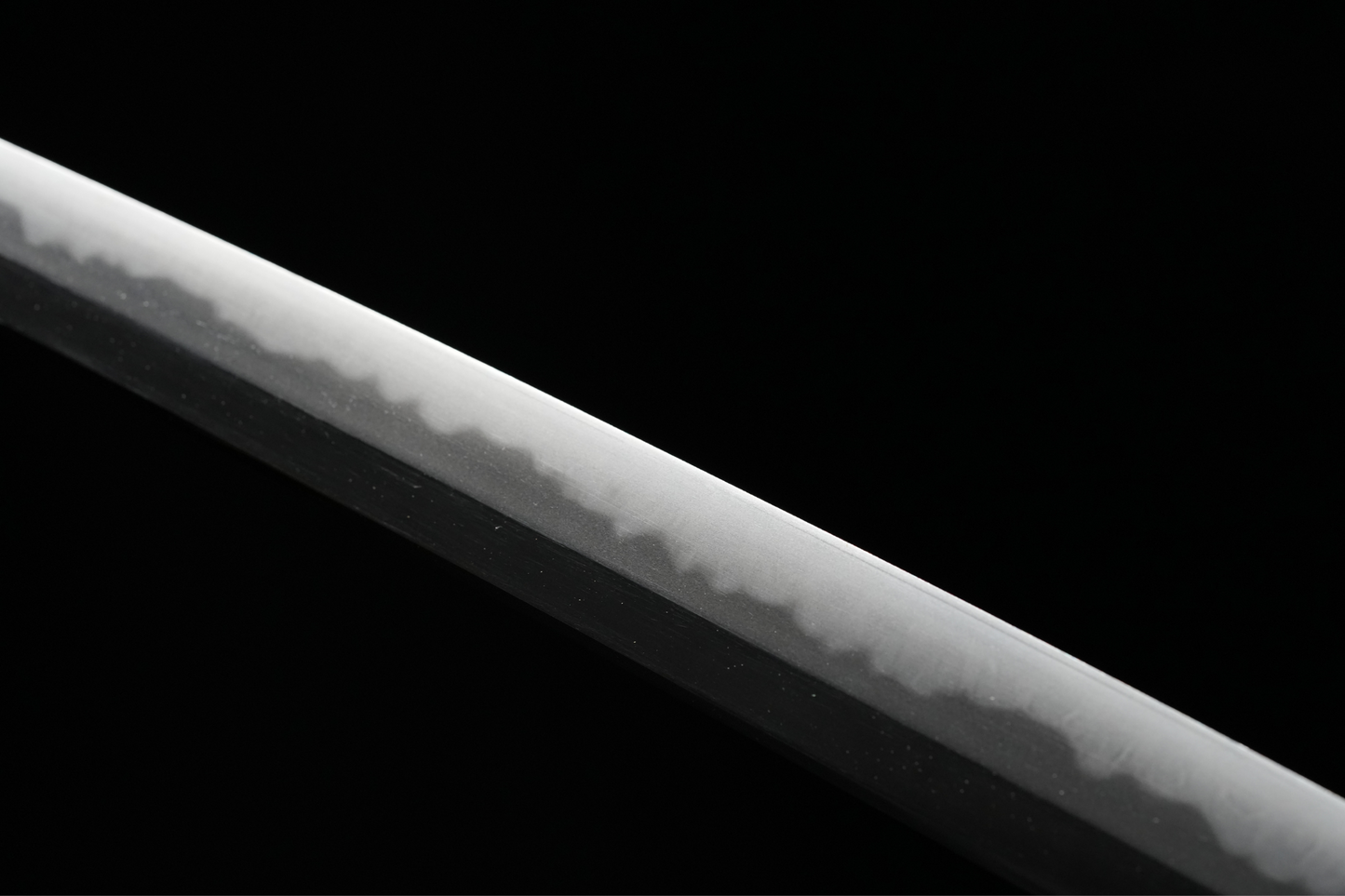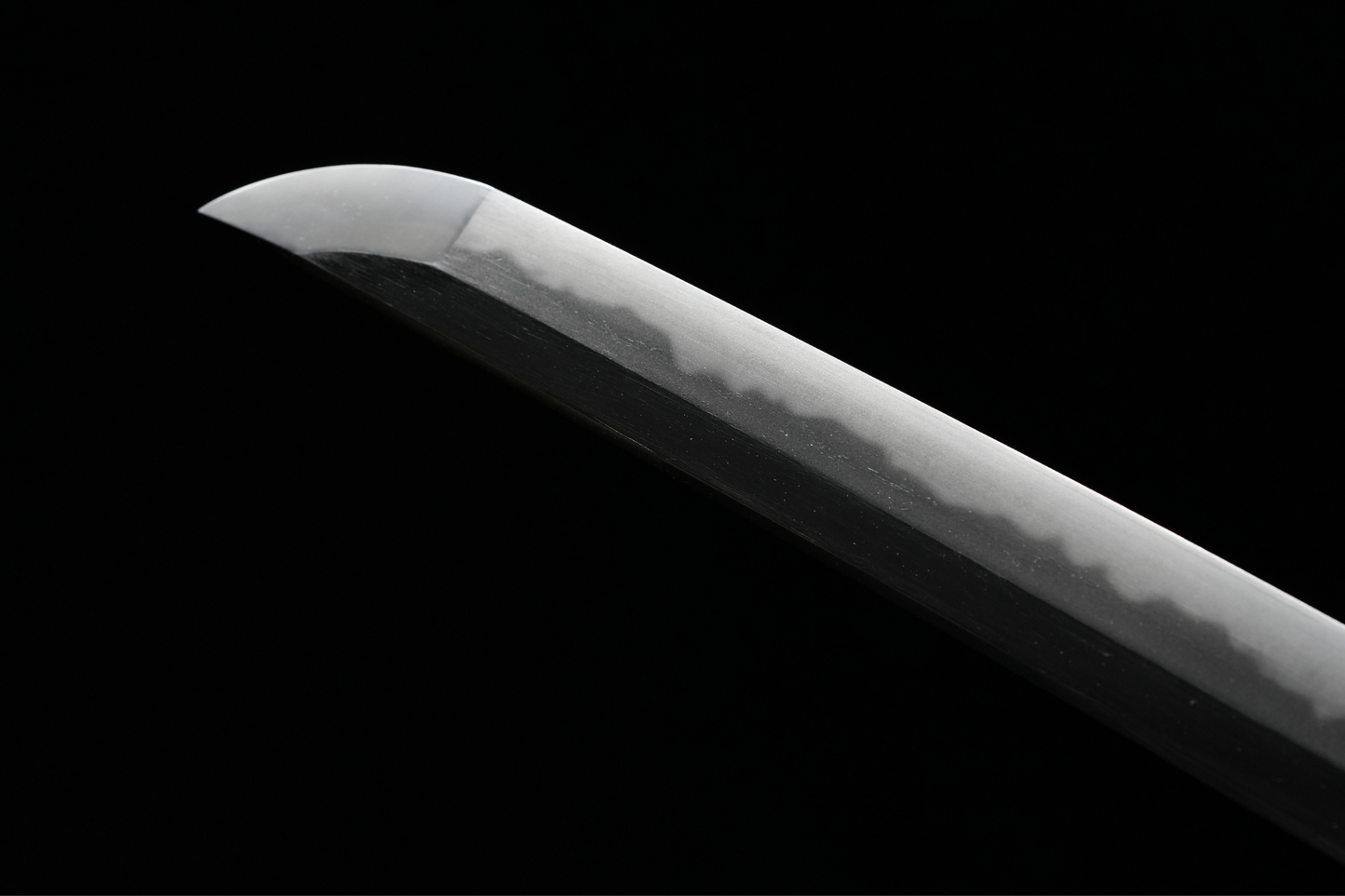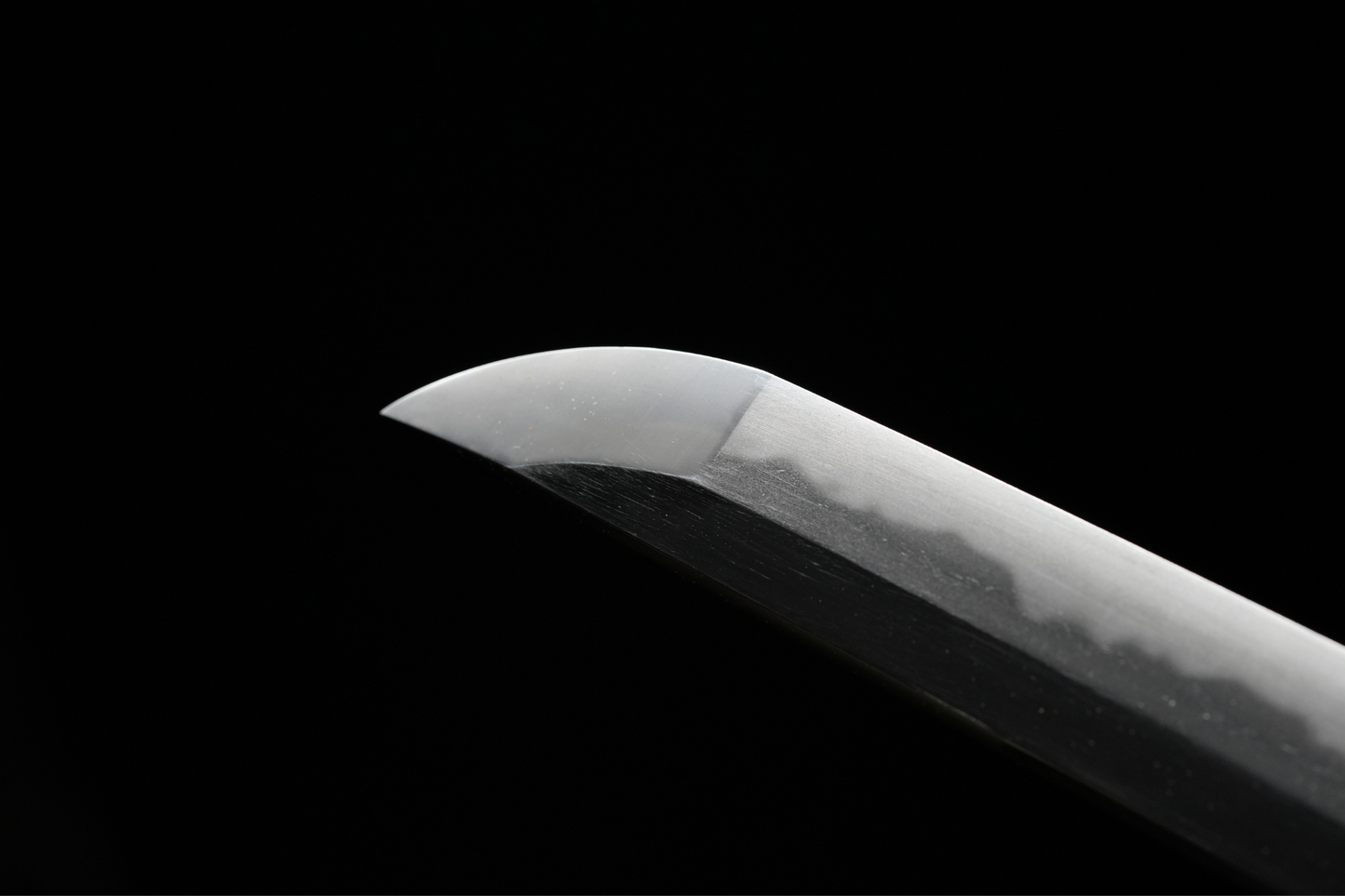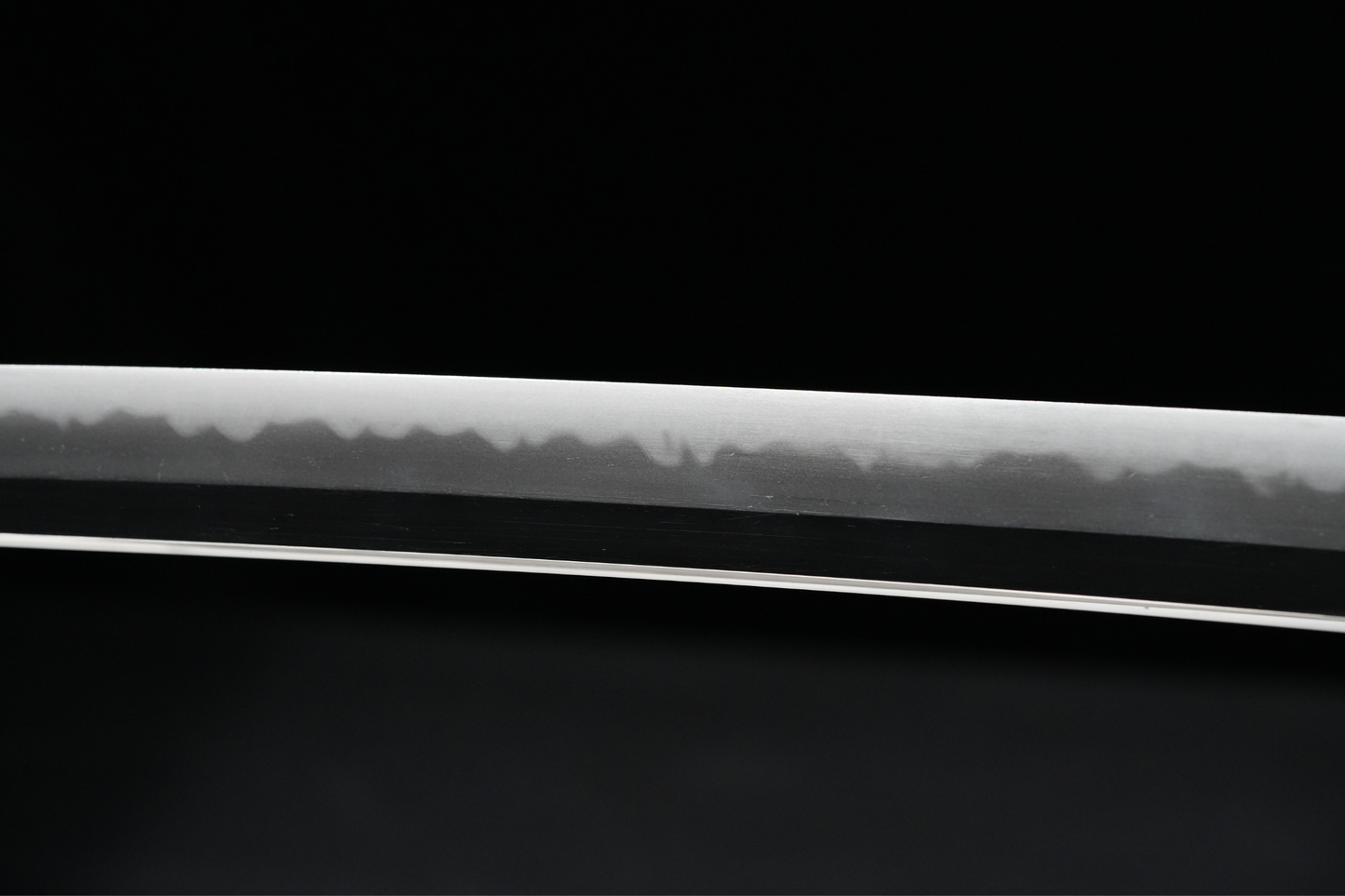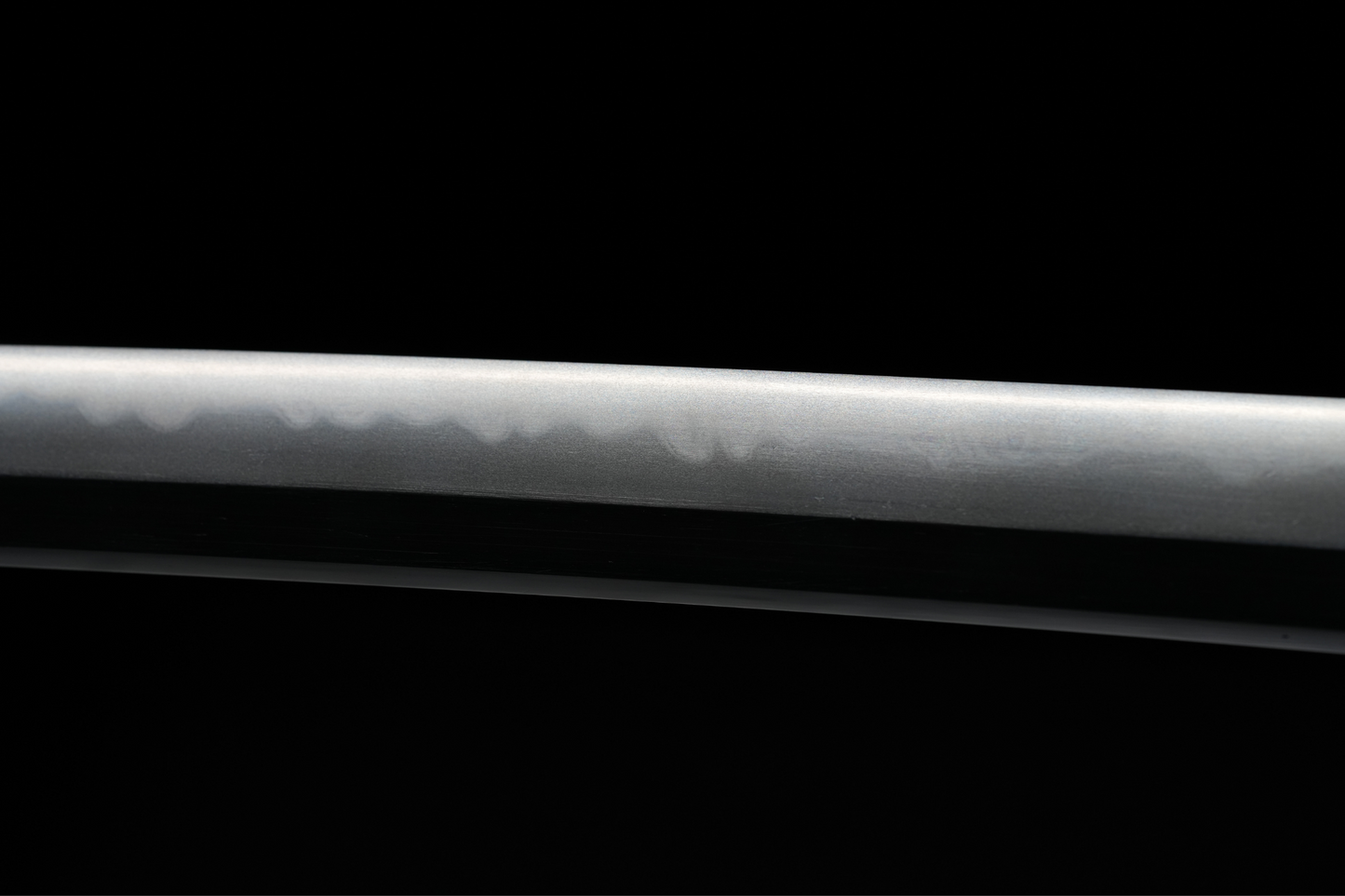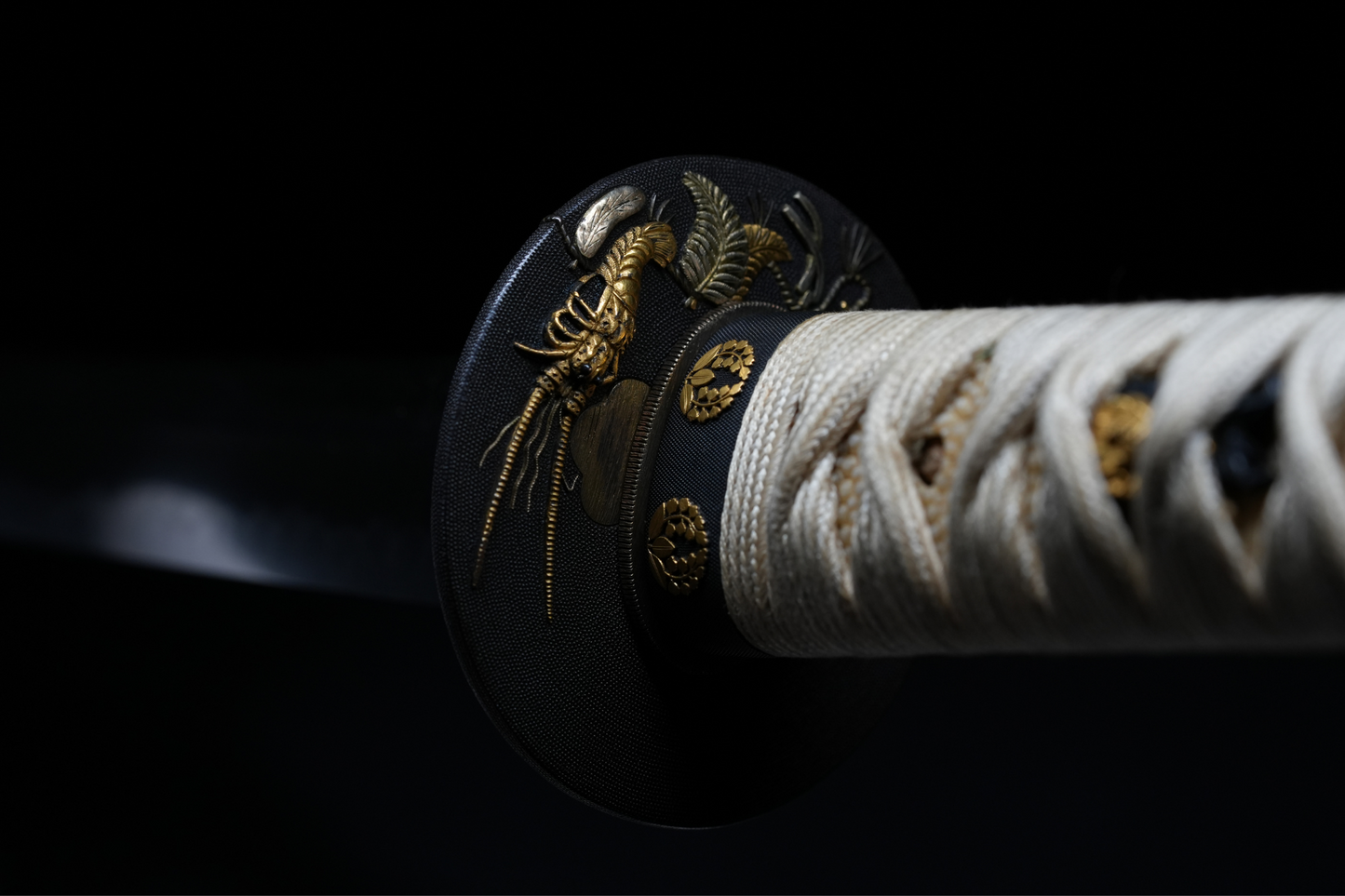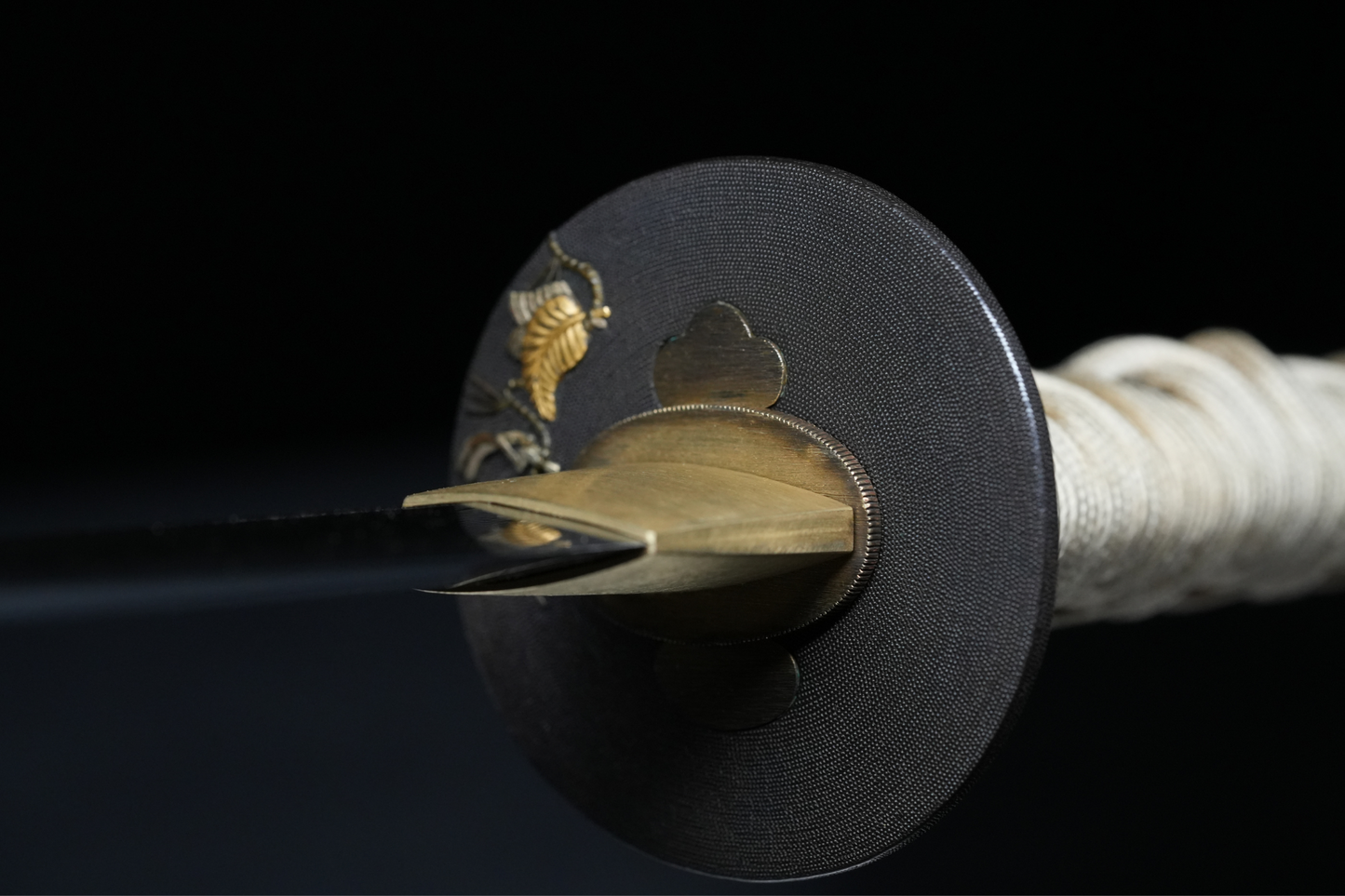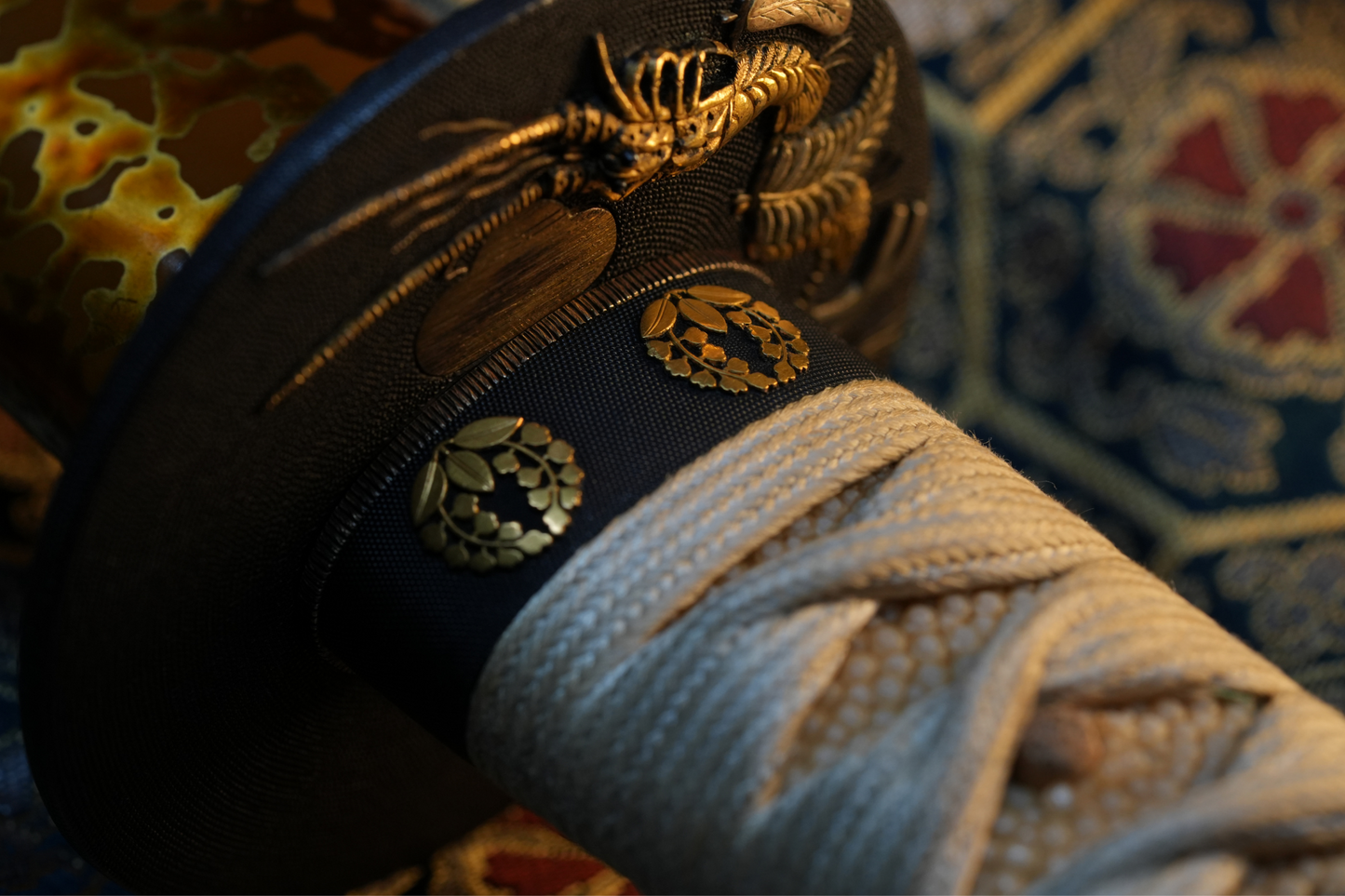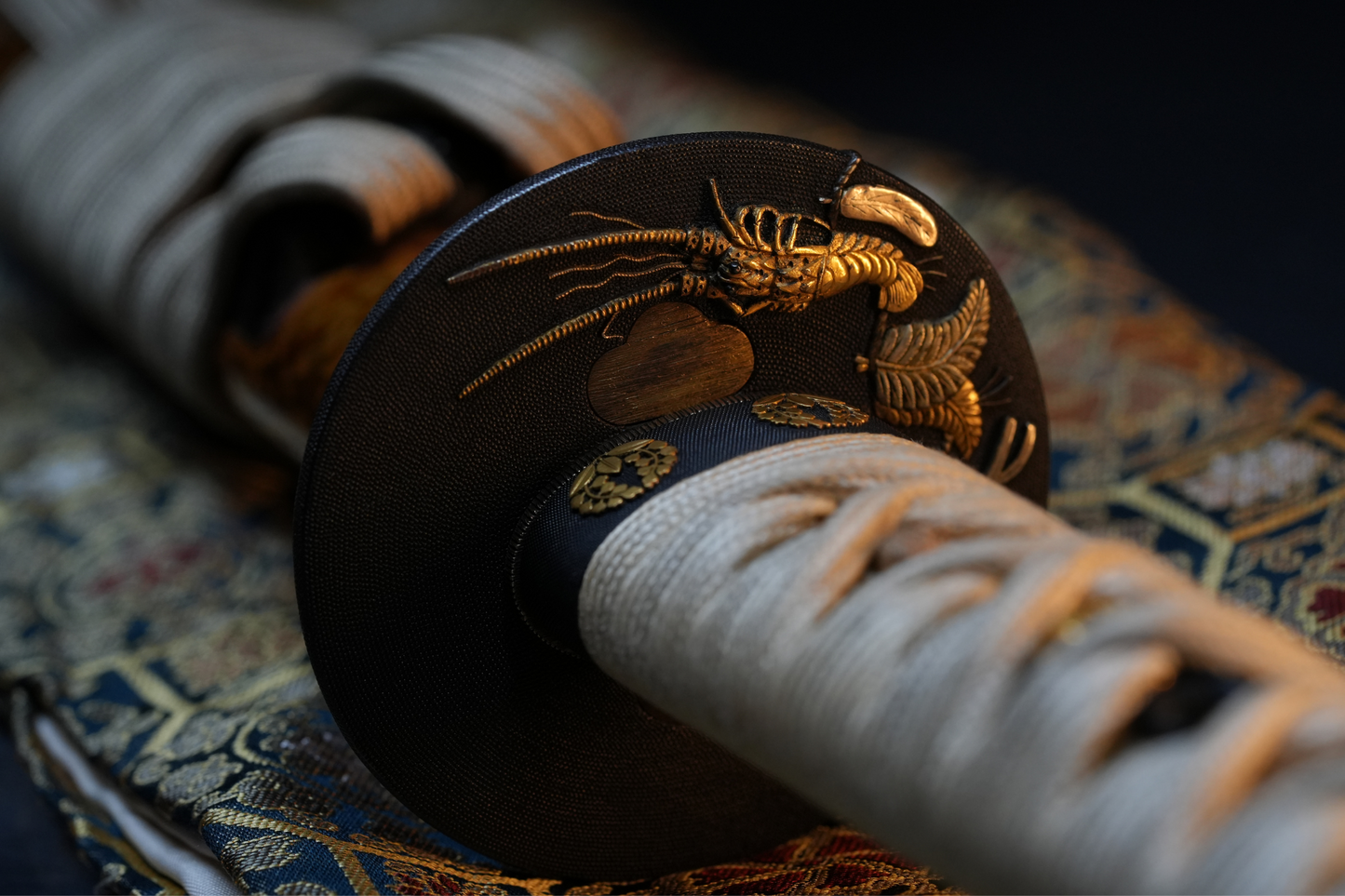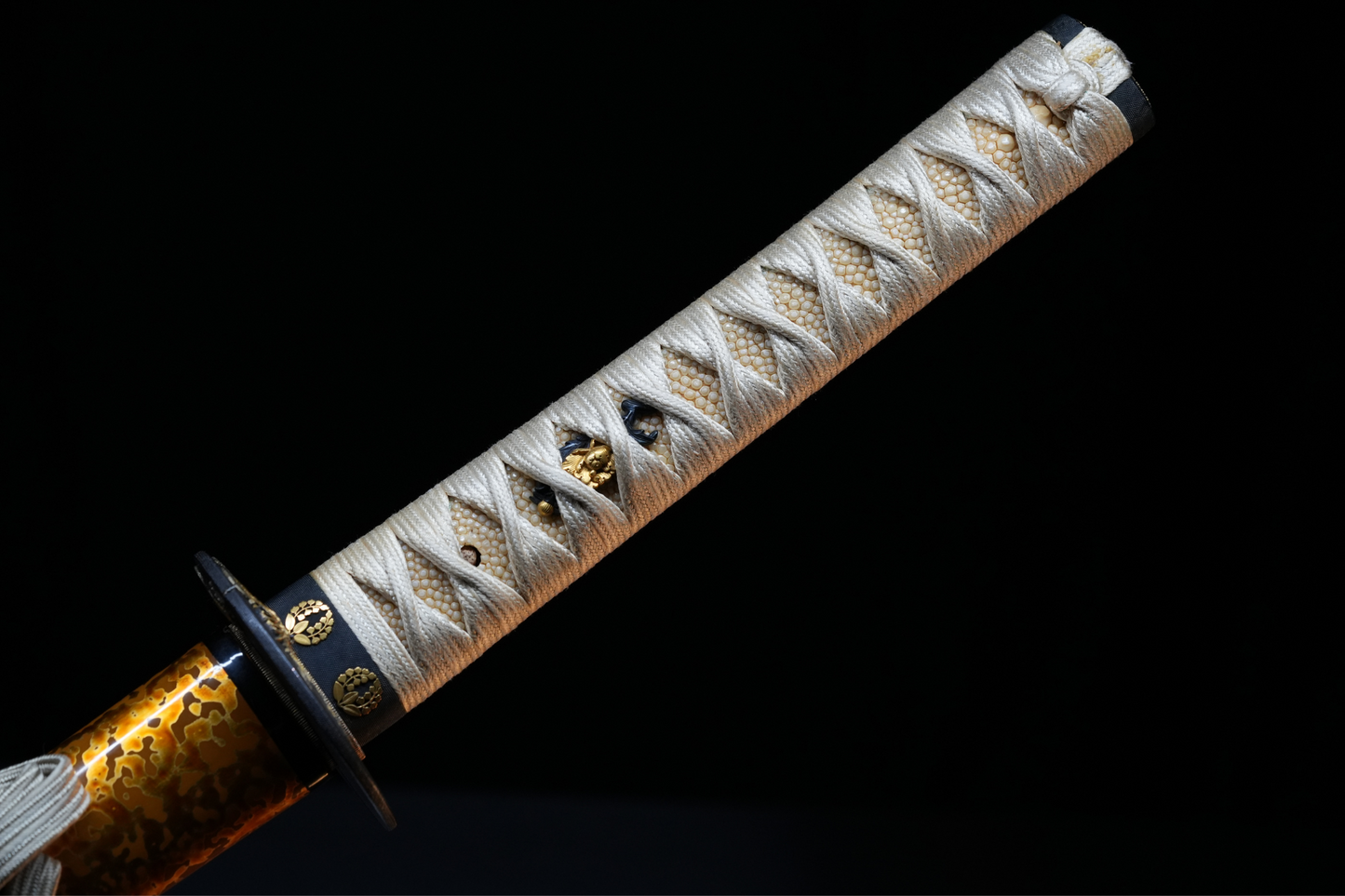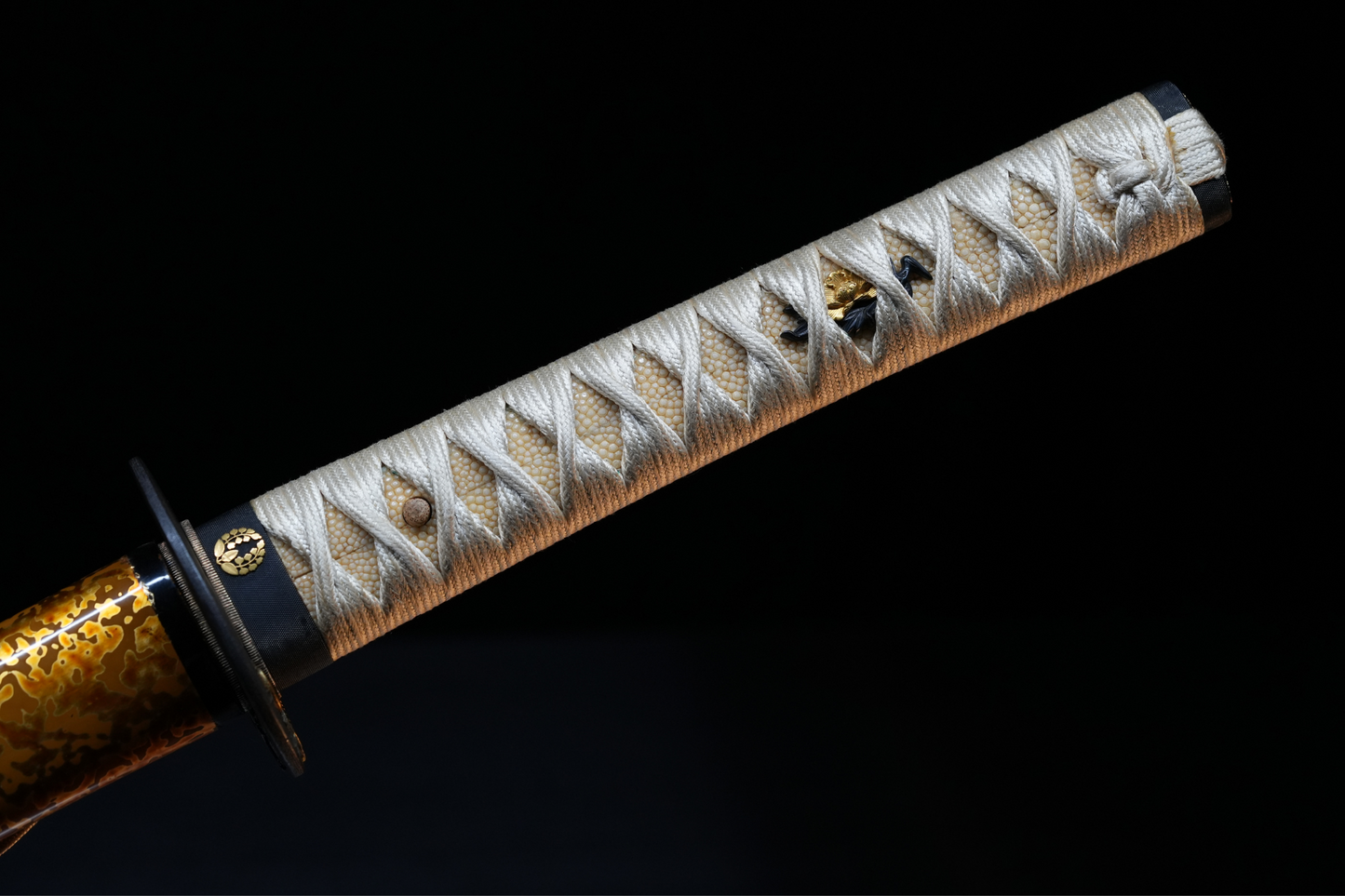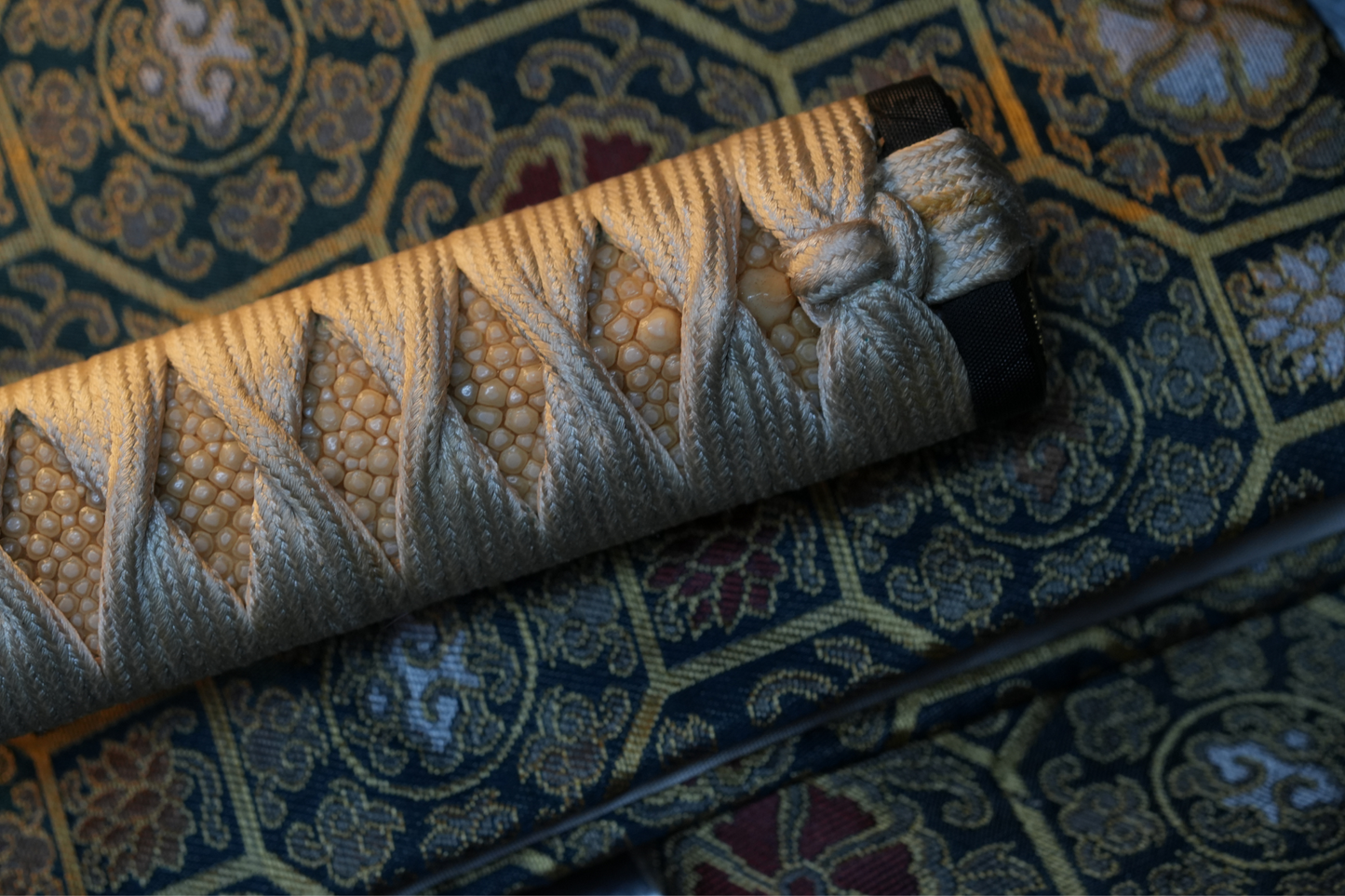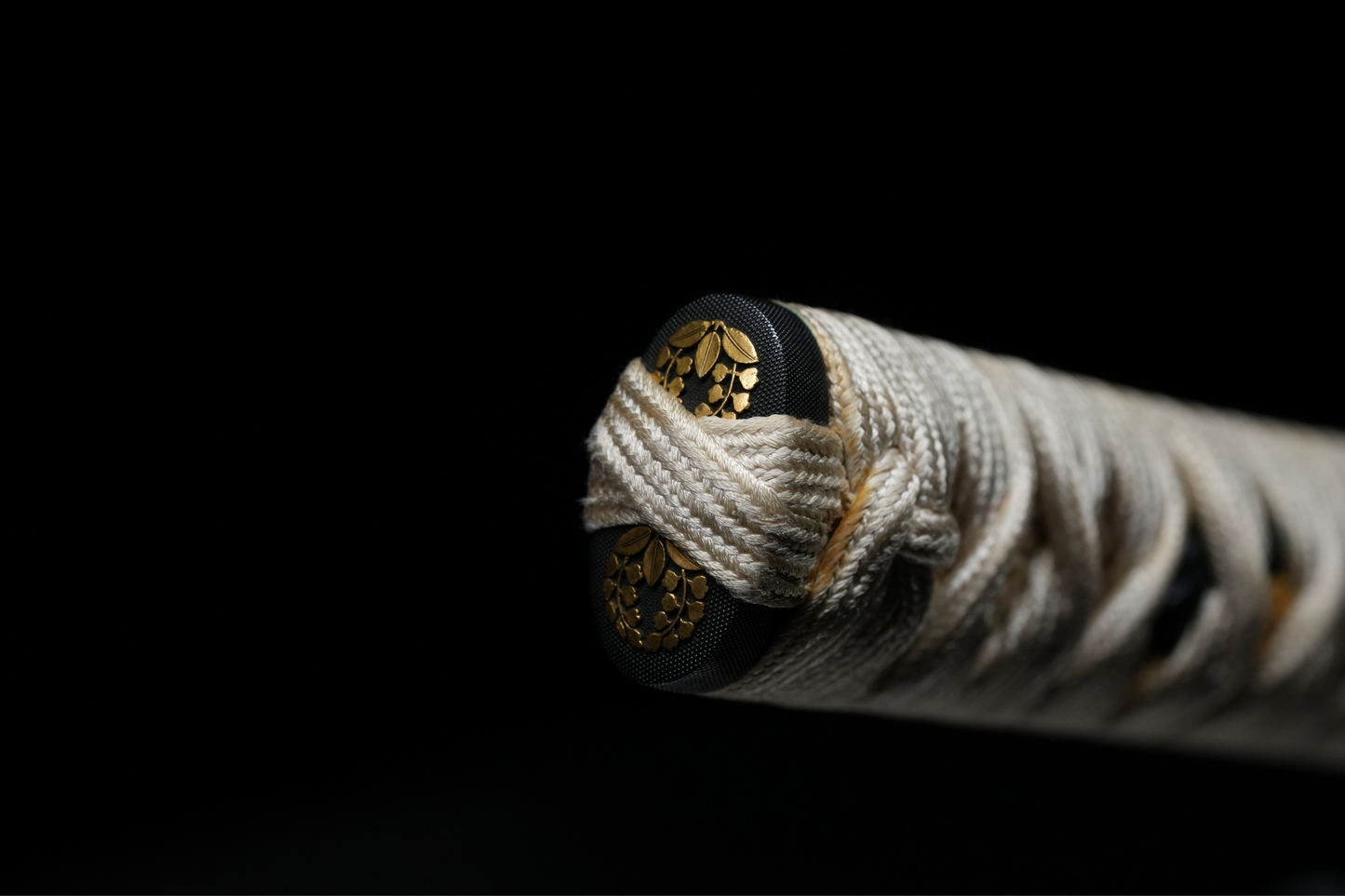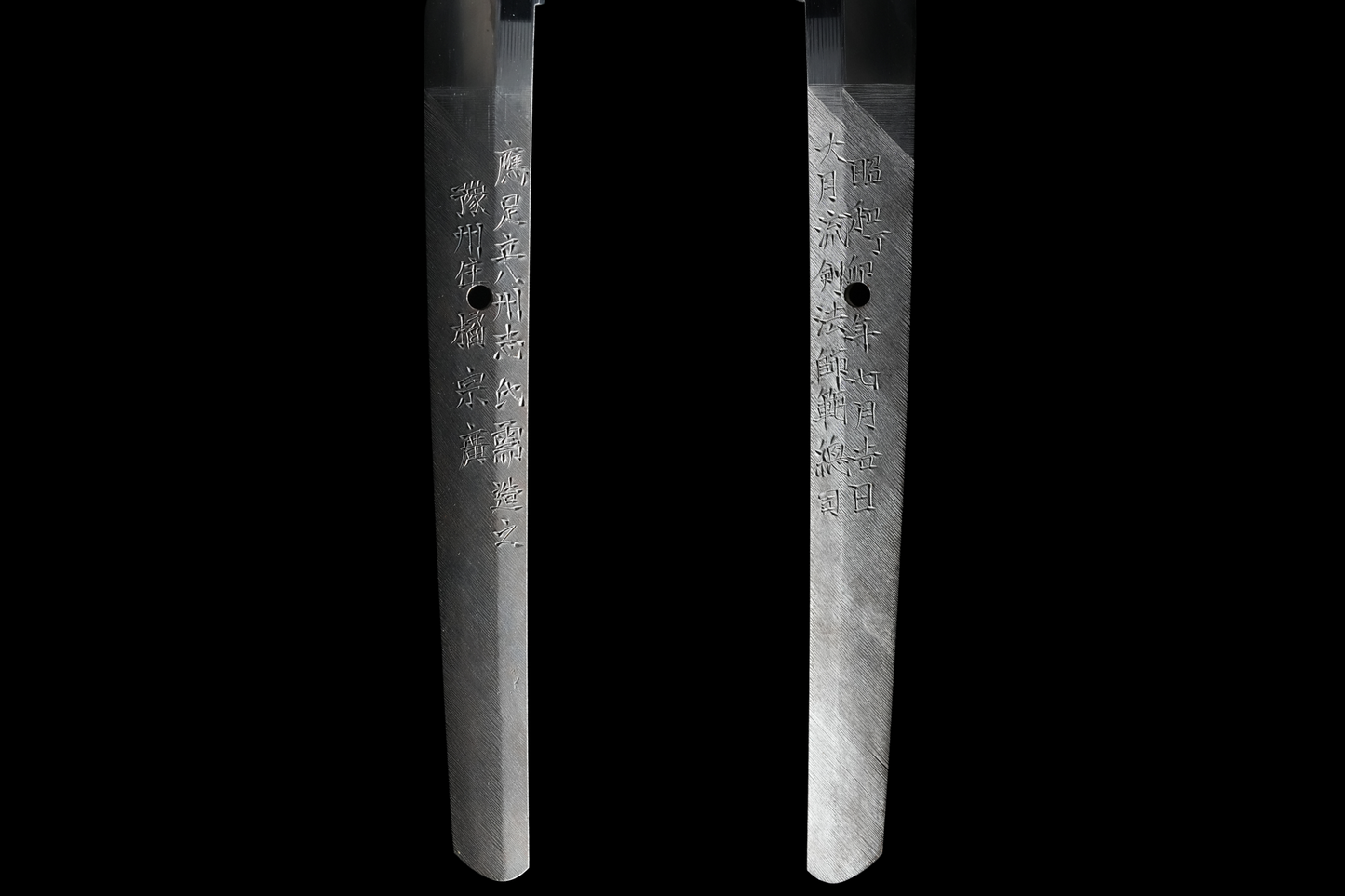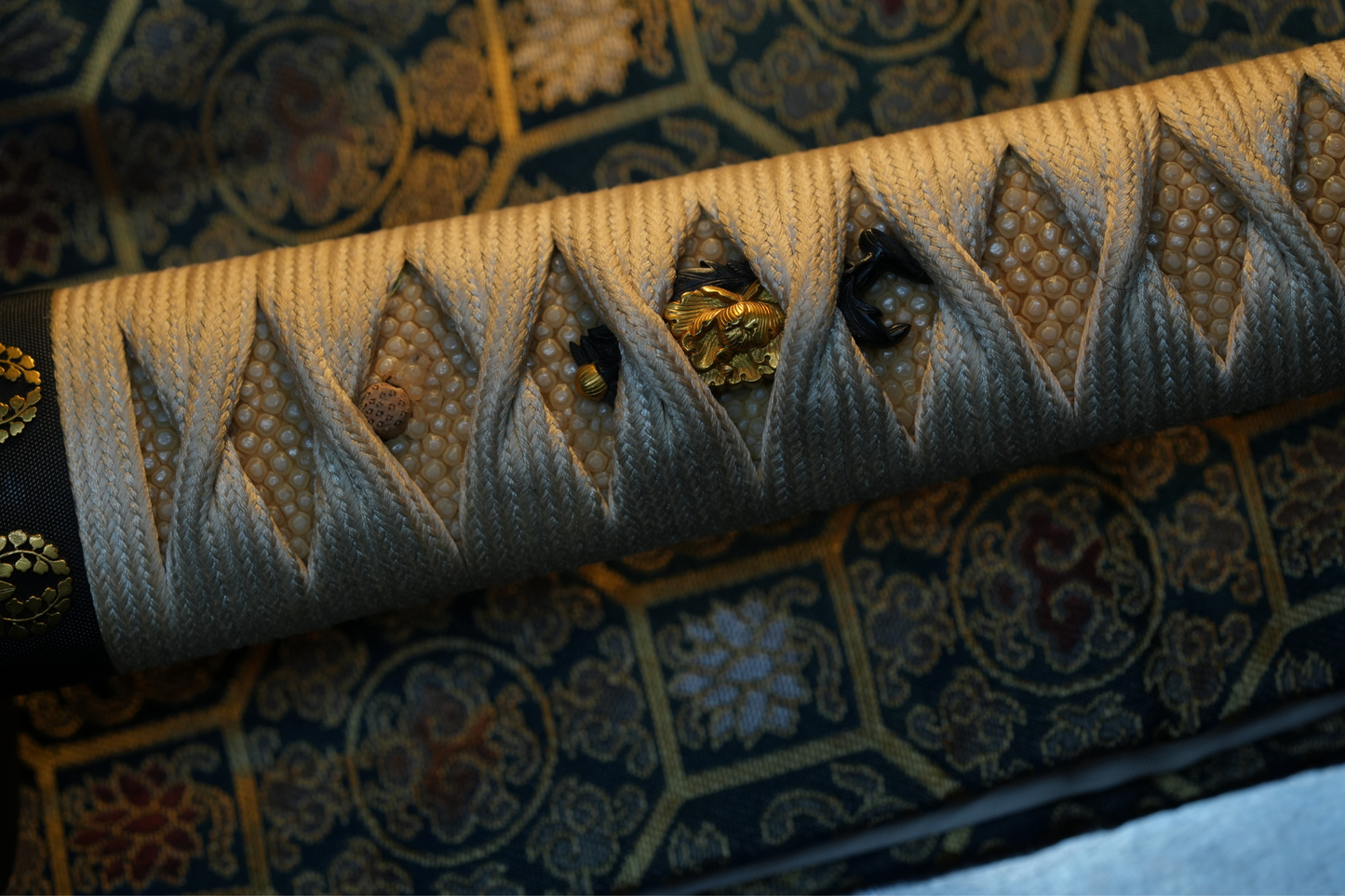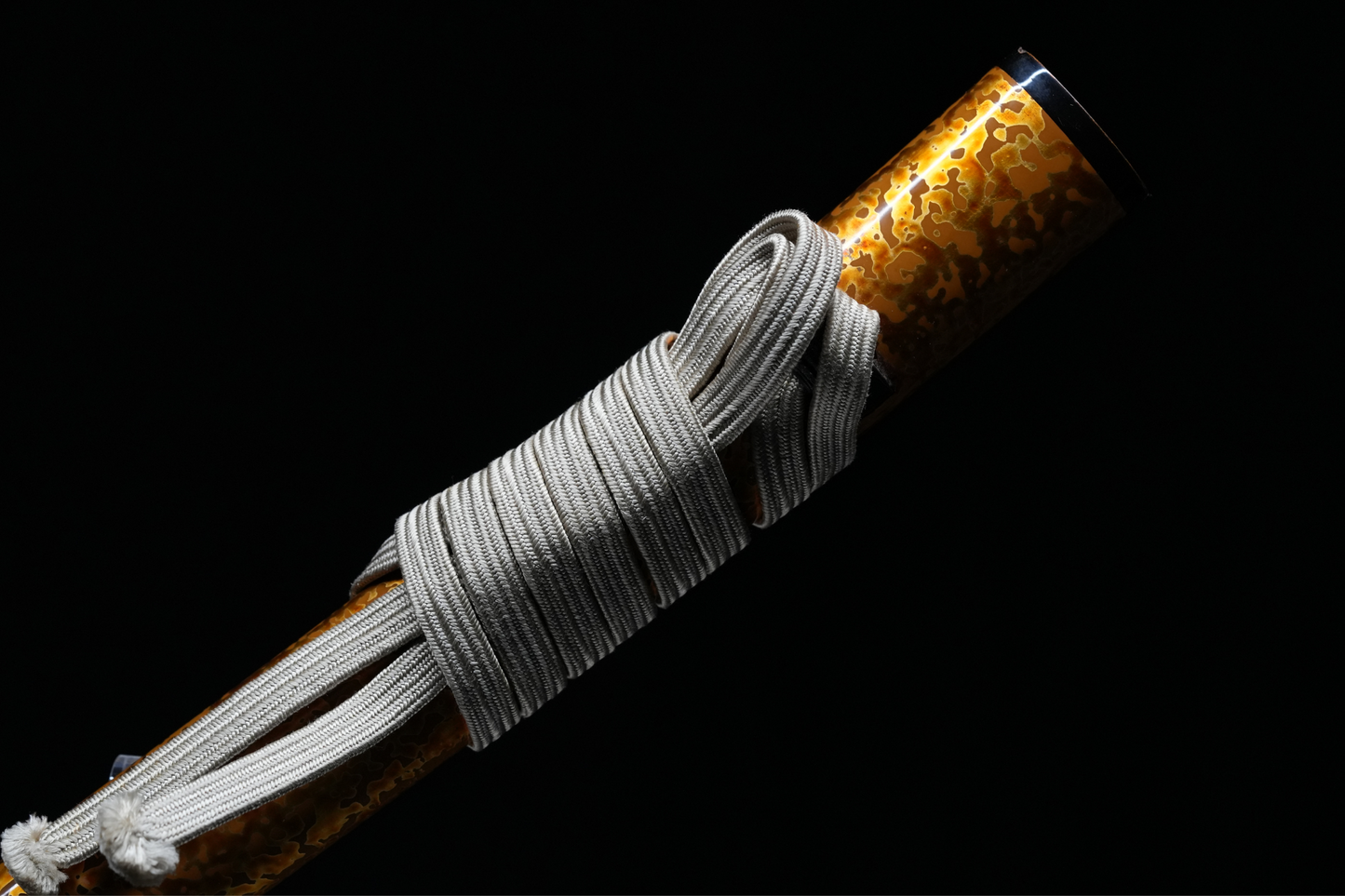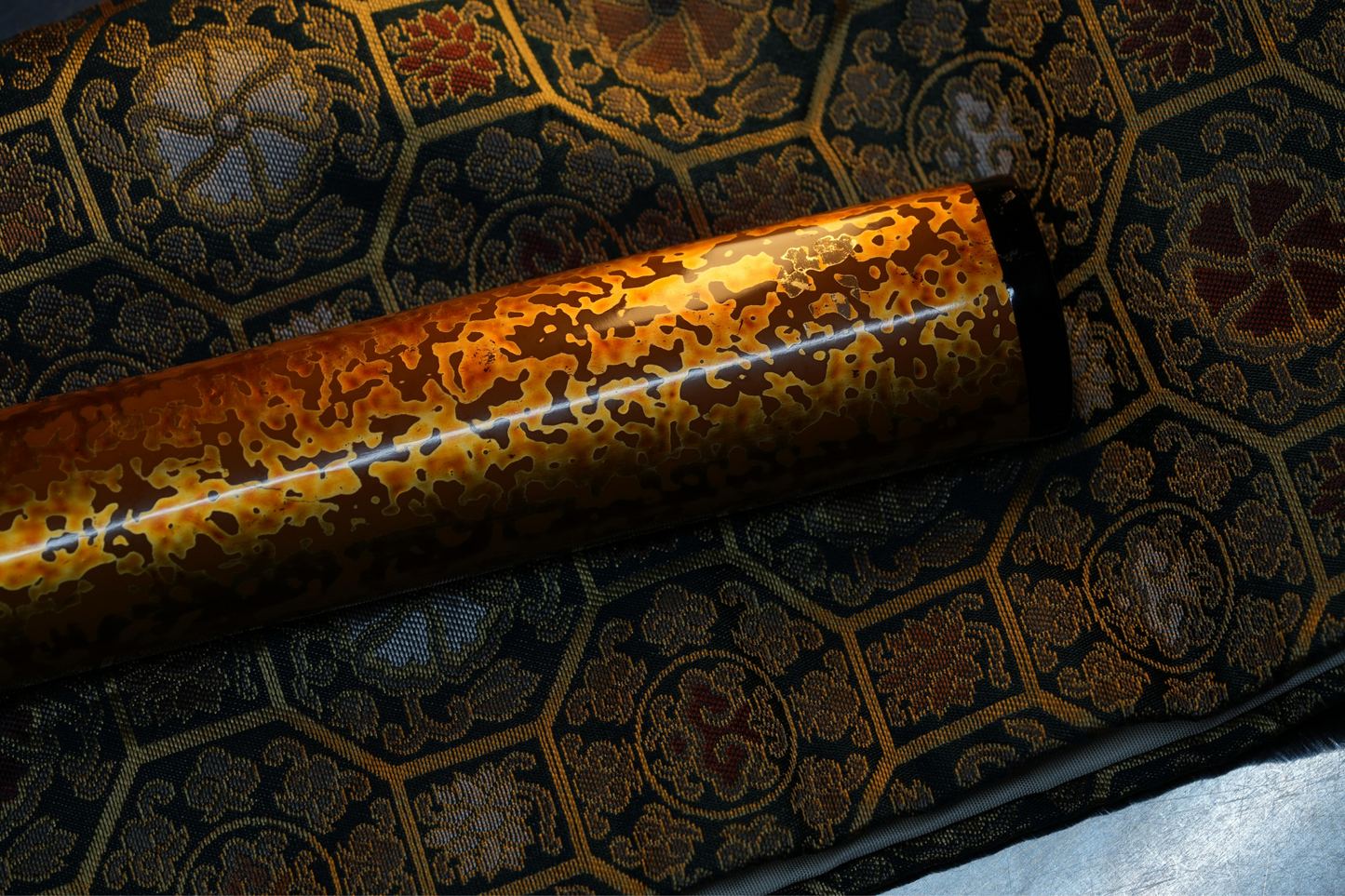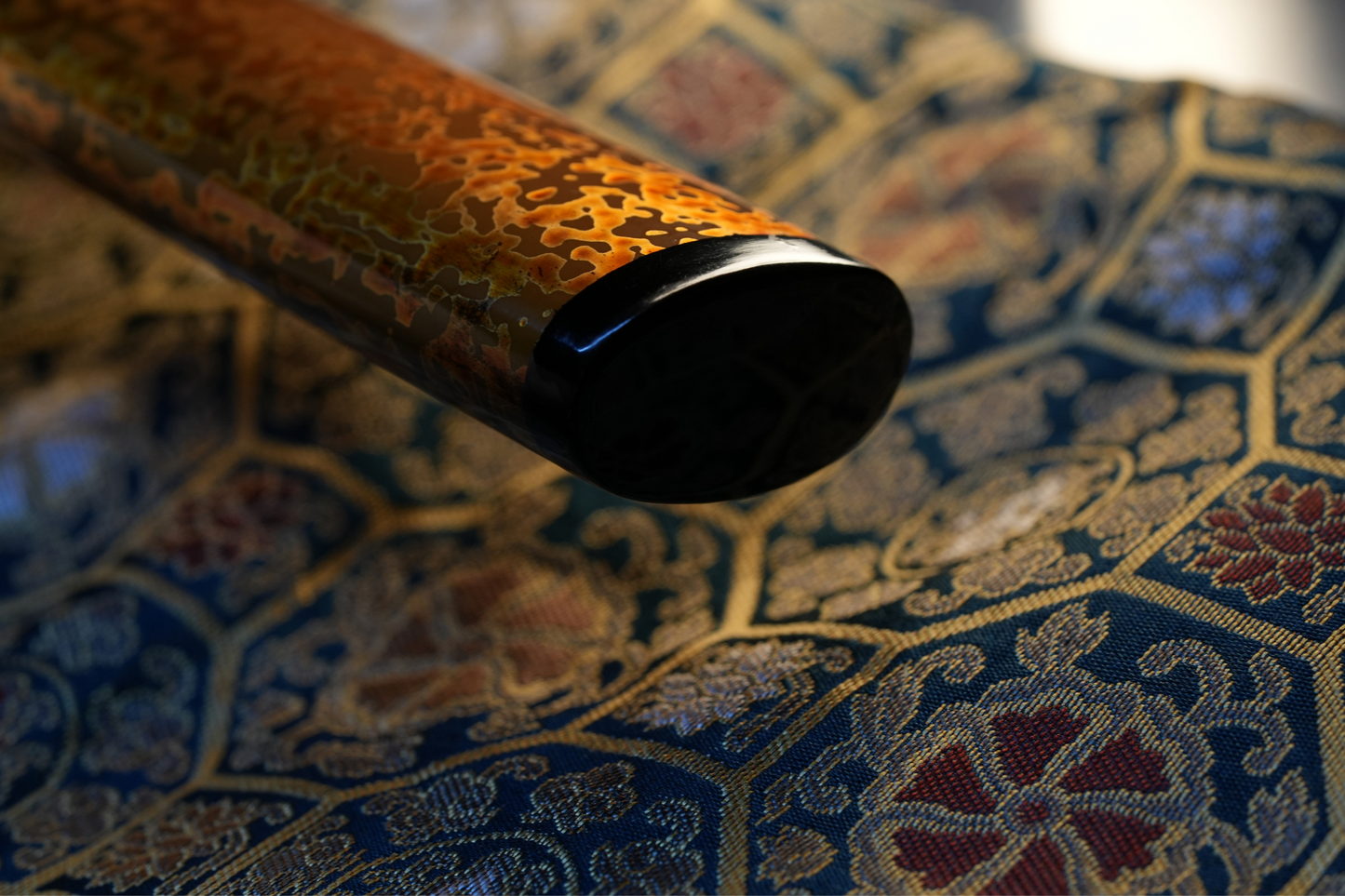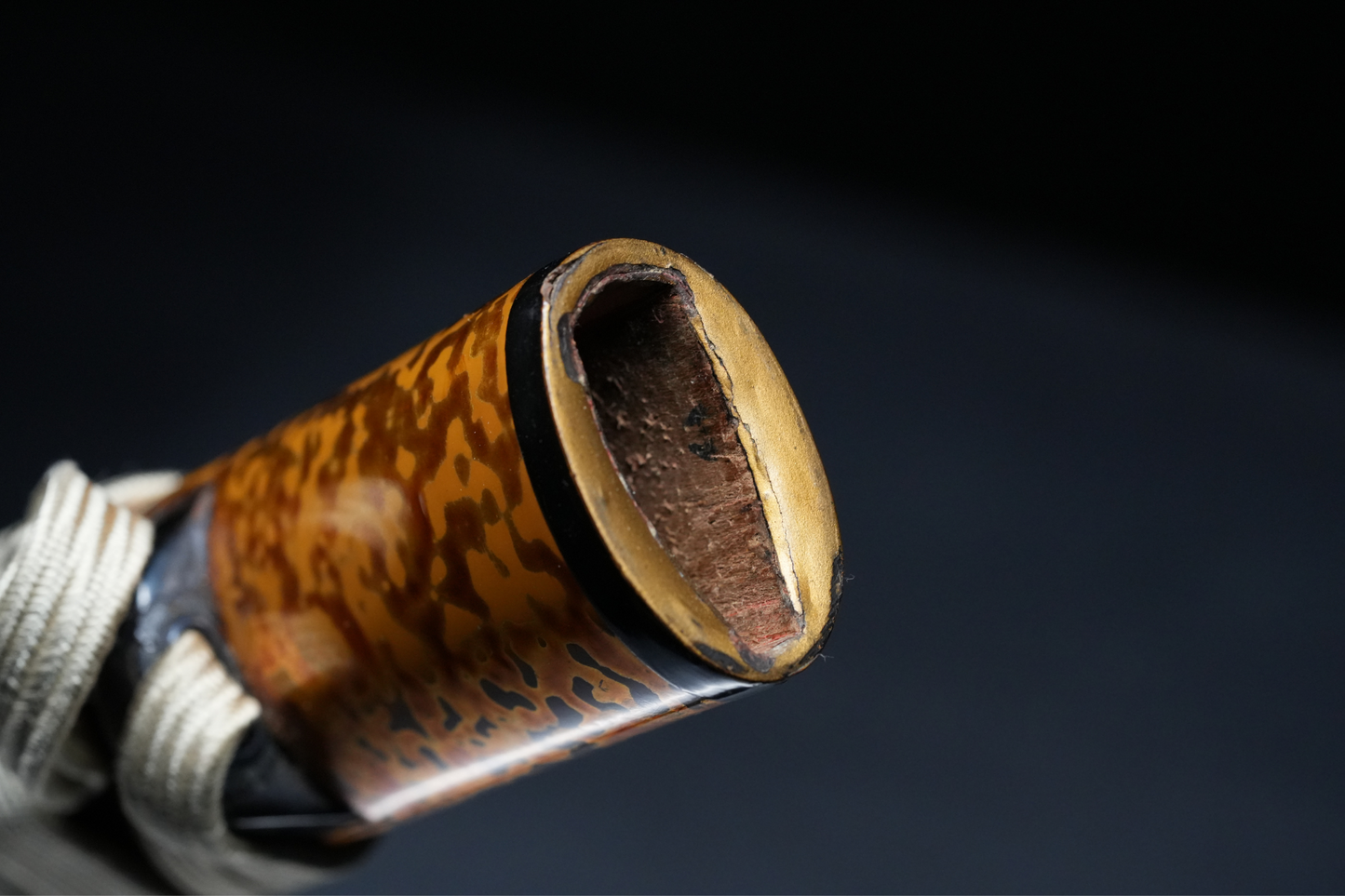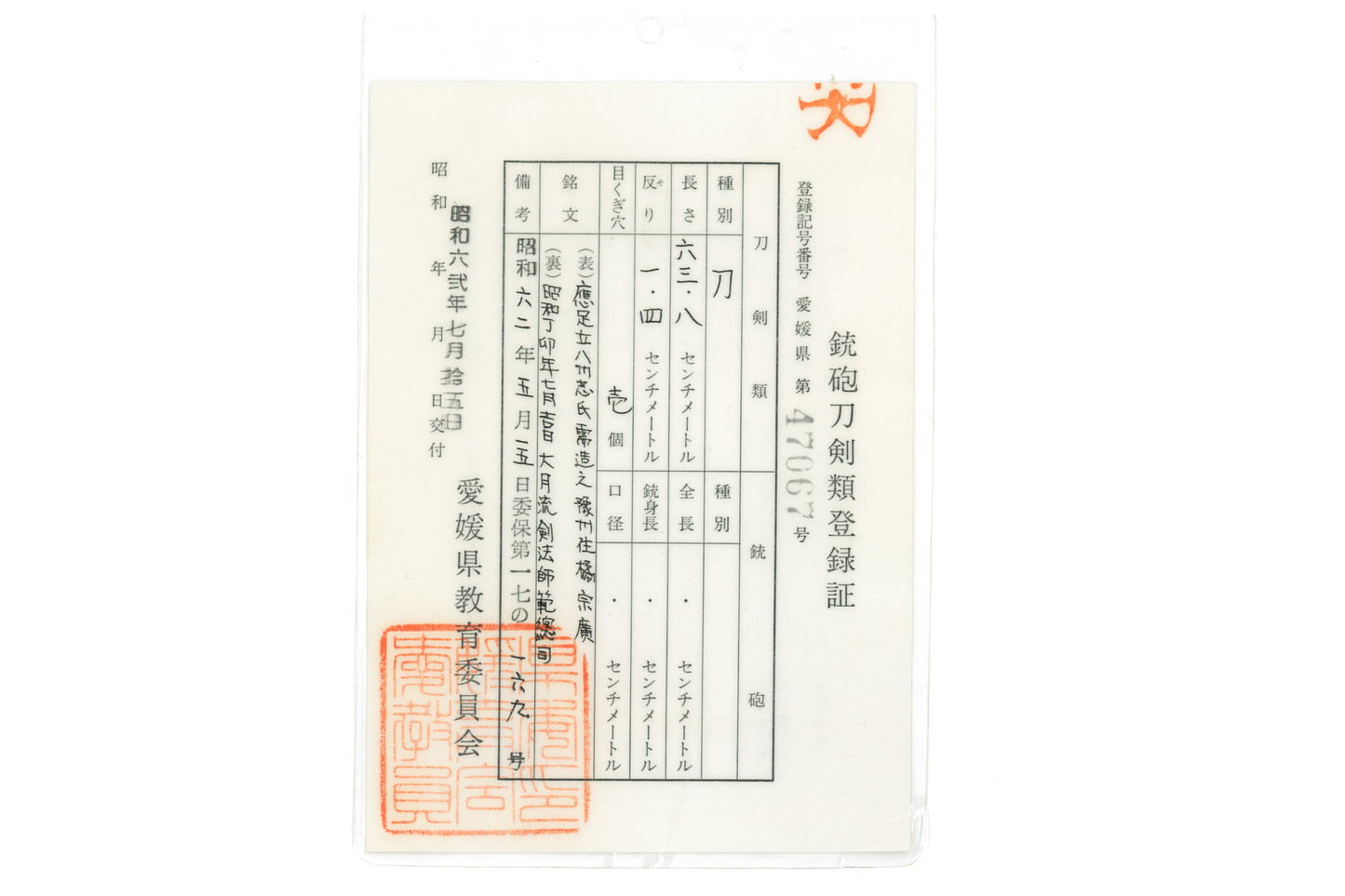 Collapsible content
Payment

You can pay by Bank card or Bank transfer. If you wish to use bank transfer please contact us using the form bellow with the name of the sword you are willing to buy.
Customs and Taxes

・Import duties, taxes and charges are not included in the item price or shipping charges. These charges are the buyer's responsibility.
・Please check with your country's customs office to determine what these additional costs will be prior to bidding/buying.
・These charges are normally collected by the delivering freight (shipping) company or when you pick the item up - do not confuse them for additional shipping charges.
Shipping and Return

Swords are shipped from Tokyo, Japan. We manage all the procedures to export the sword.
You can't return sword to Japan because procedures are too strict.
We work with a shipping company that have experience with Nihonto so you don't have to worry.
Please check the rules of your country before importing the sword. We do not take any responsibility, including (not limited to) refund, due to the above reasons.
Export Procedure (We manage it)

・All our swords are registered in the Agency for Cultural Affairs as artwork and The Board of Education(Cultural properties protection Committee); therefore each sword has the registration card, issued by the Board of Education.
・After receiving the full payment of the items,we return the registration card and get the permission from Ministry of Cultural Affairs to export the swords legally from Japan. It will take about 20 business days to do this procedure.
・After the receiving the permission, we will inform you by email and send the items immediately.